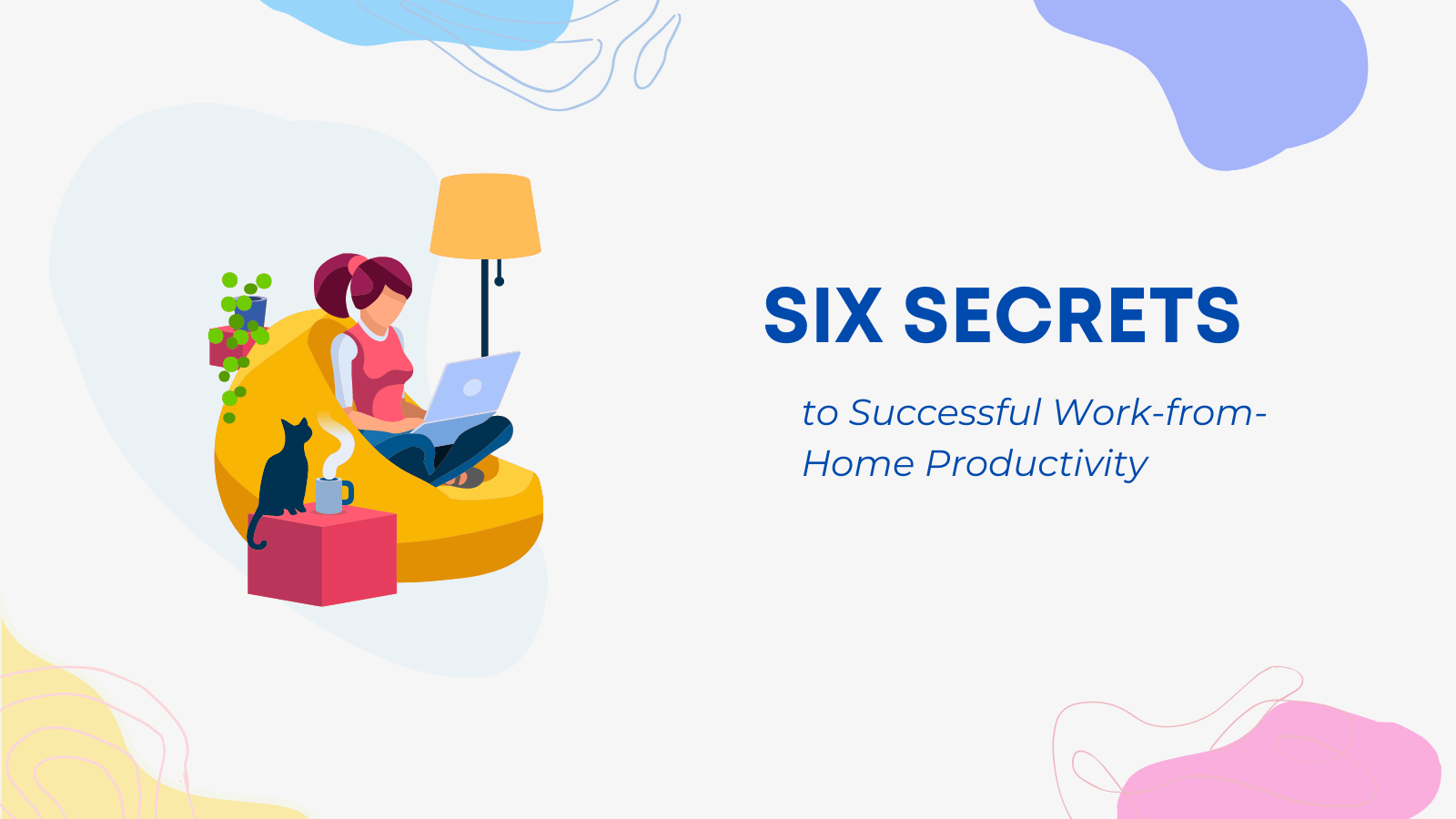 Over the past year, our team, like many others, worked remotely during the COVID-19 pandemic. What started in March 2020 as a bout of stressful Zoom meetings and Slack messages, is now a well-oiled machine. Even as we begin to work from the office, our team can get into a successful #WorkFromHome groove if need be. 
We understand that everyone has a different setup within their home. Some of us have a dedicated desk or office area, while others find themselves at their kitchen table or even on their couch! While we can't transform everyone's work-from-home space, we can offer up our secrets to successful productivity. 
In this blog, we've rounded up our top six secrets (we just couldn't narrow it down to five) to maintain productivity no matter where you're working. 
That's right – these tips can be implemented both in the office and at home!
1. Our favourite productivity tools
It's important for us to start with the productivity tools that we use to stay connected with our team and to keep on top of our important deadlines. By using these apps, we're able to see who can lend a helping hand on a tight deadline and what level of workload each of us has.
For deadlines and daily tasks, our team loves using Asana and Slack. With Asana, we're able to see our deadlines in real time and keep our clients up to date on what we're working on for them. As for Slack, it's a great way for us to stay connected when some team members work remotely. Every morning we each share our list of top priorities for the day and chat about how we can help each other cross everything off our lists!
Tracking our time is a must and for this, we love to use apps like Xero. It's the easiest way for us to understand who is spending time on what, and it really only takes five minutes at the end of our workday to fill it out. 
2. Be realistic about time management
We all know that we can get overzealous at times, especially when it comes to our day-to-day tasks during a week full of deadlines. Our first secret to successful productivity is to be realistic and work within your means. Yes, it feels amazing to cross everything off that to-do list, but when you're cramming to get your work done, the result will often be less-than-stellar work. 
It may be easier said than done, but setting realistic goals at the beginning of your work day will help you allocate the right amount of time towards each task. The best part is when you get MORE than your realistic to-do list done in a day, then you'll have a little something extra to celebrate! ?
3. Make a list, even if it's overwhelming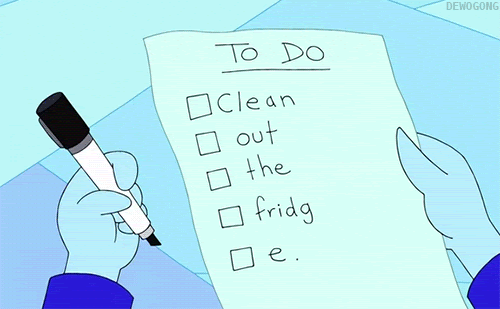 Being realistic about your time management goes hand in hand with this next secret to successful productivity. 
Here at Curve, we LOVE to-do lists! Seeing everything written out can help you visually block out your days and stop you from spending too much time on one task. We suggest writing out your list and making a note of how much time you'd ideally like to spend on each task. By turning your tasks into a time-based list, you're able to get more done while feeling less overwhelmed.
4. Designate a workspace
We fully understand that working from home for some of us might not be ideal, especially with kids and fur babies running around. That's why we're firm believers that your atmosphere can make or break your productivity.
If you're working from the couch, or dare we say it, your bedroom, you'll quickly realize that it's hard to get in the zone and focus, let alone actually get your work done! We suggest designating a workspace area that has everything you need and nothing you don't. That doesn't mean you need an extravagant spare room or completely cordoned-off area of your home to work in, but it does mean that you need a space that is free of distractions and comfortable to work in. 
5. Stick to a routine
Look, we understand that lives have been flipped upside down over this past year. Between working from home, homeschooling, and social distancing, it's been tough for everyone; but that doesn't mean you can't stick to a routine!
Adding a simple structure to your day-to-day routine and your work day can help you feel more productive and cross more off your to-do list. In addition to creating a time-based list, we suggest maintaining a specific window of time for your lunch break, as well as having one or two themed days per week. For example, you could devote a day or two to one kind of task, such as blog writing, or client meetings, and this can really help to open up the rest of your week. 
6. And last, but certainly not least, maintain open communication with your co-workers!
Our final secret to successful work-from-home productivity is to be communicative with your team! This might seem like a no-brainer, but working from home really is different from an office setting. In an office setting, you may not be collaborating with your team all the time, but you can certainly see their social cues, especially when they're stressed or just having an off day. 
For us, communicating with each other is key to a successful work day. Whether that means having weekly staff meetings to start and end the week, or a daily call where you can list your top priorities, it's up to you.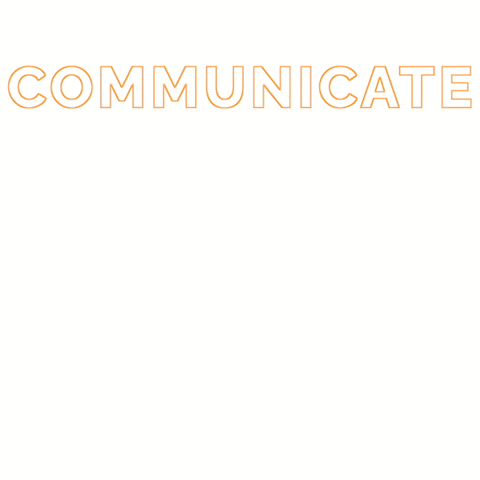 So, now that you have our top secrets to successful work-from-home productivity, what's the next step? We understand that it's much easier said than done to change your day-to-day workflow completely, but why not try to incorporate one of our tips each week and go from there. Test them out! Depending on your type of work, your work-from-home space, and your other day-to-day responsibilities, you might find a little change can have a big impact on your productivity.
Interested in learning more about our team, and how we can help your brand succeed? Drop us a note here. We're always ready to chat!