In business, the ability to see direct results from advertising efforts matters a lot. That might seem simple in theory, but many lack the tools and knowledge to track those results and be able to tie them to specific marketing and advertising campaigns. This guide will help you understand the different ways to measure results and track conversions on Facebook through a powerful tool called the Facebook Pixel.
Understanding the Facebook Pixel
Facebook is a powerful marketing platform that can bring much success to your business if used correctly. In the last few years, Facebook has developed its tracking tools to provide marketers with the ability to get the most accurate data. And the one tool at the centre of all tracking efforts is the Facebook pixel.
This snippet of HTML code (which can be generated from every advertiser's Business Manager account) is added on the backend of your site and tracks information about the people who interact with your ads. The Facebook pixel follows those people when they visit your website, tracking their interactions with it, the pages they visit, and down to the actions they take such as filling out a form or purchasing an item. From the moment a visitor enters your site, the Facebook pixel will track them and continue to gather information about them, such as their age, gender, location, interests, etc.
Keep reading this article to find out how to set up your Facebook pixel and conversion tracking events.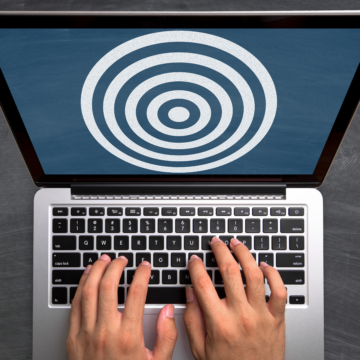 Setting up your Facebook Pixel
Setting up your Facebook pixel is simple and takes under ten minutes. Here's what you need to do:
Go to 'Event Manager' on your Business Manager page
Click the green 'plus' connect data sources button and select 'web'
Select 'Facebook pixel' and click 'connect'
Add your pixel name
Enter your website URL to check for easy setup options
Click 'continue'
Then copy the pixel and paste it in the header section of your website, just above the closing head tag and save.
Tracking conversions with the Facebook Pixel
Now that your Facebook pixel has been set up, it's time to set up conversion tracking. There are a few ways you can track Facebook conversions using the Facebook pixel. Depending on the type of conversion you are looking to track, some might be more appropriate than others.
a) Basic tracking with the Facebook pixel
By setting up your Facebook pixel, Facebook will automatically set up basic traffic tracking for you.
Go to 'Event Manager' on your Business Manager page. There you should see a graph and data resembling this:

The graph gives you a visual representation of the traffic directed to your site, while the event 'Pageviews' gives you the exact number of visitors your site is getting.
b) Tracking direct purchases with a Custom Conversion event
The easiest way to track direct purchase conversions on an e-commerce site is to set up a Custom Conversion event on your Business Manager page. All you need is a custom URL (such as a Thank You URL). By setting up a unique Thank You URL and automatically redirecting everyone who has made a purchase to that URL, Facebook will be able to know that the person who visited that specific URL is a conversion.
How to set it up:
Create a custom URL such as www.yourbrand.com/thank-you-purchase-abcd/
Make sure traffic that purchases something gets redirected to that URL and that your Facebook pixel has been set up correctly on your site and tracks traffic on ALL pages
Go to 'Events Manager' on your Business Manager page and then to 'Custom Conversion'
Name your Custom Conversion tracker, select your data source and set your 'Rules' as 'URL' 'Contains,' and the URL you set up. DO NOT set it up as equals, as the URL will assign a unique number to each customer and thus won't be the exact URL you set up.
Click on the blue 'Create' button and let Facebook work its magic.
Tracking conversions without the Facebook Pixel
If you are looking for a quick way to know if investing in Facebook advertising is worth it and will get you ROI, here's what you need to do:
Run a Lead Generation ad (ad where Facebook users fill out a form directly on your ad without leaving Facebook) and see how many leads you generate and convert. Lead Gen ads give you live data on whether or not your advertising efforts work and are worthwhile on Facebook.
Set up a discount code specific for Facebook and run a traffic ad (ad with a button leading to an external page such as your website or a landing page). By using a discount code specific to the Facebook/Instagram platform, you can easily track conversions and know your ROI.
Now you know the ins and outs of the Facebook pixel and how to track conversions. If, despite this guide, you are still lost and need help, reach out to our team at contact@curvecommunications.com.