The term digital marketing gets thrown around a lot these days. People know they need a well-designed website or a couple of posts on Instagram a week, but anything further than that seems a little intimidating. Pixels? Retargeting ads? 2% lookalike audiences for people aged 20-35?!
We know, it seems like a lot! Don't worry though — digital marketing can be as simple or complicated as you make it. You don't need big bucks to get some benefit, and a lot of the work is in laying a good initial foundation for your business.
Check these steps off your list, and you're on your way to a digital marketing strategy that gets your amazing product in front of all the right people.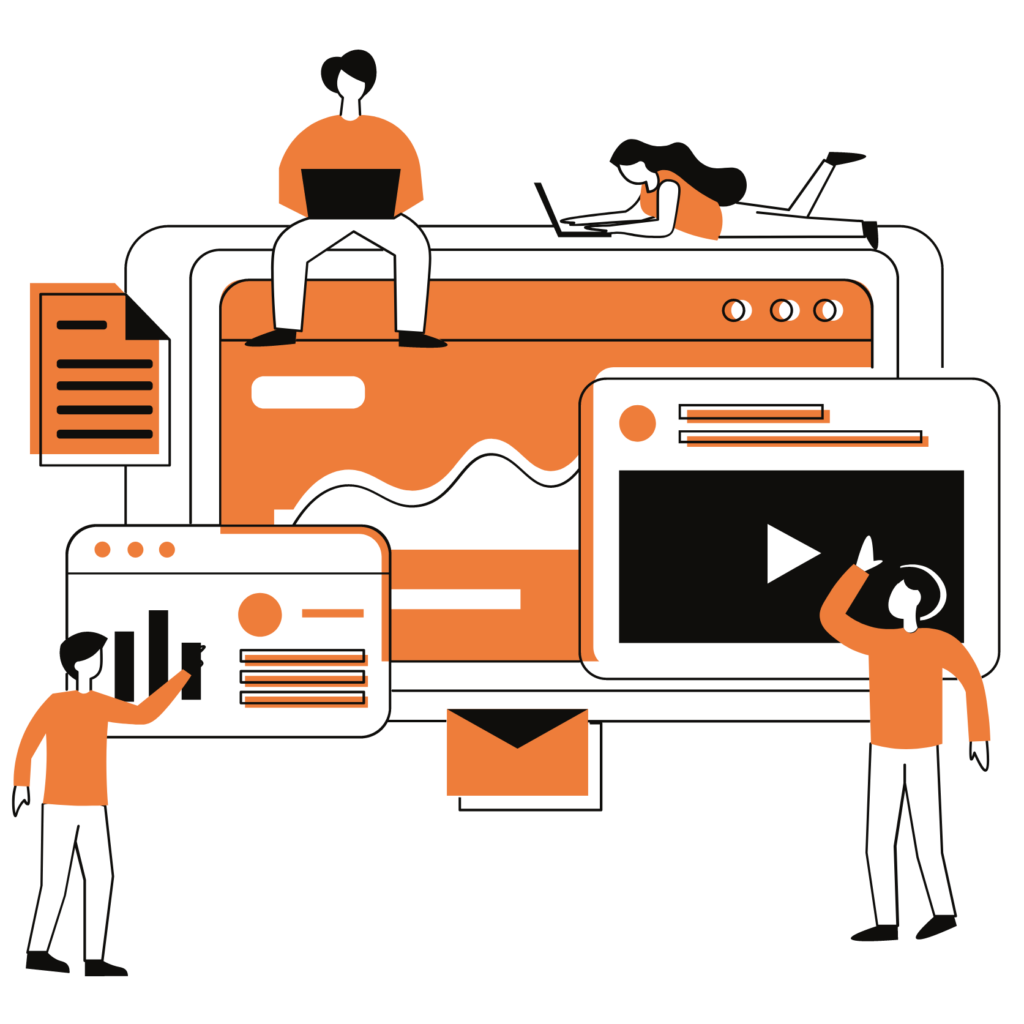 Know Your Customer
This one's true for all marketing, but particularly useful in the digital space. Customers these days are drowning in choices. They can visit any e-shop in the world, all from the comfort of their couch.
With all that competition, you want to make sure your business gets seen by the right people. And to do that, you have to know who those right people are!
Answer these basic questions:
Who is my customer? Age, gender, geographic area, spending power, other interests.
Where do they spend their time online? Social media, reading blogs, watching videos, nonstop Netflix marathons.
Why did they go looking for your product? This is called a pain point, if you want to get jargon-y.
These are just starting points. The best way of figuring out the answers to these questions is by asking a real customer! Maybe you're a rock star, and you understand every little detail about your customers, but it doesn't hurt to double check with the real deal.
Create a Social Media Presence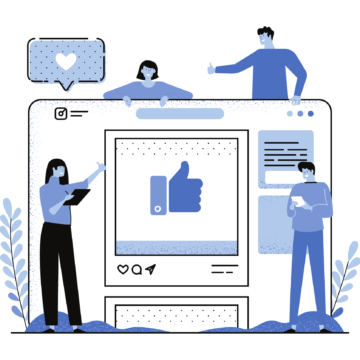 On average, people spend 2.5 hours a day on social media. Let's make the most of that time.
Since you now know where your customers spend all their time, you should know what social media they use the most! Make sure you set up social media accounts for your business. Even if you don't post at all, it's good to at least prevent other people from taking your name.
You SHOULD be posting though, since regular posts and interactions on social media boost your brand awareness and familiarity. On top of getting the word out about your great products, social media lets you interact with customers and your niche community in totally unique ways.
Some quick tips for building your social media presence:
Figure out your voice early. Some brands are relaxed and friendly, others are more formal. Whatever tone you decide to use, make sure it stays consistent. Your decision should align with what you just found out about your customers!
Find your industry hashtags. Every industry has its own subculture on social media. Try a quick Google of your industry + social media platform, to get an idea of what hashtags, groups, and trends you should be watching.
Stay visual. Use as many images and videos as you can. Posts that have accompanying media do better in terms of reach and engagement. Also, it's just more fun.
Engage with your audience. Every now and then, ask a question to your followers. Try and get some dialogue going. People love to be listened to, so when appropriate, tag or reply to other accounts on the platform.
All of this work builds your credibility in the industry, with the added bonus of building a community of loyal customers around your brand.
Search Engine Optimization (SEO)
Have you ever wondered how Google decides what search results to give you? Basically, Google has a complicated algorithm that decides if your site is relevant, easy-to-read, and trustworthy. The better you score on these three categories, the higher up on the page you'll rank.
Of course, you want to be as close to the top of the search results as possible. Most people don't bother scrolling to the bottom of page one, much less glimpse page two. To climb to the top of rankings, you'll need good Search Engine Optimization (SEO) on your site.
To improve your SEO, you first have to think about what sorts of things your customer searches for. These search terms are called "keywords." The more keywords you have in your website content, the better your SEO is. While your content should already have a bunch of important keywords, it doesn't hurt to have a quick skim through, and make sure that you're writing about what your customers are looking for.
SEO is a pretty deep topic, and we promised a "quick" guide. So here's a snapshot of what you need to know.
Keywords – You know your customer pretty well by now, right? Think about what they're Googling, and make sure you're answering that on your website.
Blogs – Google likes sites that are regularly updating with interesting content. For most sites, this means a blog. That's why you see blogs on everyone's site nowadays. They help with rankings, and they allow you to put different keywords into your site.
Yoast – We could list all the little technical things that go into SEO, (H1 tags, alt text, meta descriptions, etc.) or we could give you the handy dandy tool that spells it out for you. Yoast plugs into websites seamlessly and gives you a foolproof checklist for your pages and posts. Find it in your web host plugin section or right here.
Unlike most things in the digital landscape, SEO takes awhile to show results. Think of it as Google taking a bit of time to get to know your site. Keep at it though, and you'll see your site climb the rankings soon enough.
Digital Marketing Foundations, Easy After All
That's it for our quick guide on digital marketing. If you tick off everything on this list, you're off to a great start in your digital marketing journey.
However, there's always more you can learn and do to promote your business. Read our Beginner's Guide to Facebook Tracking, if you want to dive into the wonderful world of digital advertising.
Still got questions? Let's chat! We're happy to help.
Pia Lim is a Content and Digital Marketing Specialist at Curve Communications. She's got a passion for communication. Online or traditional, spoken or written, she's interested in everything to do with sharing ideas and stories.