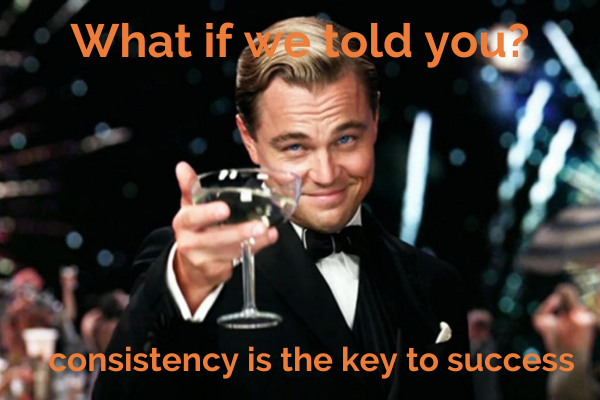 When it comes to branding, consistency is key. And by being consistent, your product or service becomes known to your customer and then, from there,  you can develop loyalty and trust. Here are some top strategies for the creation of a consistent brand for standing the test of time:
A brand can be regarded as the personality of any business. Personality starts with the message that you wish to convey to others with the help of actions or appearances. What type of message do you wish to convey to the consumers? Do you wish to opt for a casual or a professional note? How do you want the consumers to interact with your brand?
When you are unsure about your brand message, your consumers will also be confused about it. Therefore, it is imperative to come across the right message that your consumers fully understand.
One of the easiest ways of being consistent in your brand strategy is to come up with a proper plan before you start. It might appear challenging in the first instance. However, prior planning will help you significantly in the long run. 
First — understand your mission statement: What are the values driving your business? What are your brand-specific goals?
Second — determine your brand voice or persona.  Think of your brand as a person who will speak to your audience? Your brand voice then speaks through social posts, marketing materials, advertising and so on.
Third — create a dedicated content plan: Preparing a proper content strategy for your social media channels and blogs a year in advance will make implementing so much easier. Build a content calendar that includes information about what you will be posting, the type of posts, when it should be completed, and where you will be posting it. When you know what you will post in advance, it helps in reducing the risk of error. As such, planning your content is an effective way to keep the branding materials on message and cohesive.
Most branding platforms feature the best practices and unique requirements that you should take into consideration. Social media channels can significantly differ in tone, audience, relevance and so much more. 
Facebook: It is the largest social network. And while people say they are not on it, more than 75% of North American adults have accounts and as an agency, we use it all the time to sell products and services. It is a perfect platform for posting a combination of long-form and visual textual content, attracting most age demographics, and getting leads through advertising.
LinkedIn: It is regarded as the more professional, or business only,  social site. Therefore, it is all about ensuring corporate connections. It is great for setting up thought leadership.
Instagram: The platform focuses on high-quality visual content, short videos and images while using hashtags. It is effective for impressing your audience while highlighting the design elements of your brand.
Twitter: It is a fast-paced platform. As tweets are quite concise (usually 280 characters or less), your message should be attractive and on-point. It is great for engagement while attracting people to your website.
YouTube: It is the largest video-sharing platform and is great for the creation of educational and engaging videos that get seen by large audiences if done right.
Whether it is a company policy or a social media post, a slogan or a motto, helps connect your brand to your audience or persona. Think about those catchy jingles you heard on radio and TV and how they stick in your mind forever. Effective slogans, tag lines, mottos and so on can have lasting effects sometimes even after your brand has moved on. 
With an effective brand strategy, you can build a long-lasting business that sells its products and services consistently and successfully. Understand your target audience and make sure your actions align with who they are and what they want from your business's product or service.