Build Your Custom Manufacturing Marketing Plan for the Future
Curve Communications helps manufacturing, tools, and equipment companies increase profits with a custom marketing plan strategy. Our goal is to pinpoint your perfect client, then reach more of them with an ROI-focused approach. Tell your brand story the right way – and stop wasting precious marketing funds on cookie-cutter game plans.
Manufacturing is changing.
Buyers are shifting away from traditional salespeople and turning to online content to learn about organizations. Manufacturing companies that fail to meet the changes are creating massive disconnects with leads – and leaving serious revenue on the table.
Success in manufacturing these days calls for a strategy to bridge the digital gap between sales teams and clients. The best manufacturing marketing plan uses a calculated blend of inbound & outbound tactics to highlight the company's unique qualities, solutions, and authority in the field.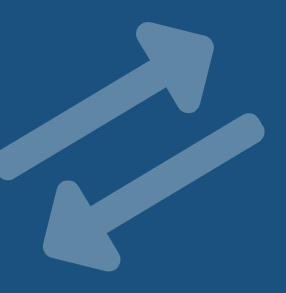 How We'll Craft Your Customized Manufacturing Marketing Plan
Get to Know Your Manufacturing Business
Our tried-and-true Discovery process allows us to analyze your brand and gain a deep understanding of your strengths, weaknesses, and target clients – and the most ideal tactics to reach them. This process lays the foundation for how we'll build your manufacturing marketing plan and promote your brand in the best light.
Update Your Online Appearance
The next step involves an aesthetic makeover of your online presence. Our web design, SEO, branding and design experts will fine-tune your company's digital appearance to align with your goals, offerings, and company future. Consistency is everything in branding – and we'll make it happen.
Boost Your Brand's Presence
There is no one-size-fits-all strategy for manufacturing marketing. Using the results of our Discovery process, we'll leverage the most viable outbound & inbound marketing solutions to capture the interest of your ideal prospects – and turn it into revenue.
Curve will monitor the analytics of your customized campaign like a hawk to make sure the results are moving your company in the right direction. Constant analysis of your marketing plan gives us the insight we need to optimize, adjust, and improve tactics to continuously maximize your budget.
Make Plans for Your Future
Curve's manufacturing marketing plans aren't just for today and tomorrow. Our goal is to set up your brand presence, website, and advertising strategies for long-term success. We'll be with you every step of the way to ensure you keep up with digital trends – and don't lose touch with your perfect customers.
Curve's Manufacturing Marketing Agency Vancouver Provides:
Stay in tune with today's manufacturing landscape.
Chat with Curve today and get your customized manufacturing marketing plan off the ground!