Business Discovery Package
Customized Digital Marketing Services Based on Exhaustive Discovery
Curve's 20+ years of success stems from a fine-tuned  Discovery process in digital marketing built to pinpoint the best traditional and digital marketing services for each client. Our five-step procedure will take an in-depth dive into your brand makeup, target customers, and the smartest approach to attract red-hot leads – and justify every dollar spent.
Enter Curve's time-tested Discovery process.

Reeling in consistent, highly qualified leads is an undying struggle for many businesses. Leaders live in constant fear of missing sales and failing to hit revenue goals – but they shouldn't have to.
The best marketing results start with the best research. This involves a full-scale analysis of the brand, the most ideal customers, and the viable tactics for reaching more of them.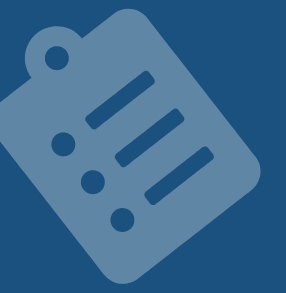 Curve's Proven Discovery + Implementation Process
Our seasoned marketers and brand strategists kick off the Discovery process by researching your business from every angle. This is where we'll nail down your perfect customers, develop a compelling brand story to reach them, find the most opportune outbound/inbound marketing solutions, and lay the framework for an ROI-focused plan to draw them in.
With your custom-made plan in place, we'll dive into the nuts and bolts of your marketing campaign. This involves building out the creative elements of your brand story, formulating a plan to distribute your message, and hammering out a cohesive sales funnel to nurture your newfound leads.
All the parts of your tailor-made marketing plan are now in place. It's time to get the campaign off the ground and start pulling in those interested leads. As we get your conversion-focused brand message out into the world, we'll keep in close communication to provide results – every step of the way.
Our marketing consultants will monitor every aspect of your campaign with hawk-like precision. We'll take detailed notes of how exactly your strategies are bringing in results against your budget – and continuously optimize to ensure your investment is bringing you as far as possible.
As an outbound & inbound marketing agency, our goal is to justify every dollar you spend – and this is where we do it. Our team will continuously measure & evaluate your campaign and provide you with regular reports detailing every aspect of your ROI – with no gray areas.
We'll start our Discovery digital marketing process strategies with an in-person or over-the-phone meeting. This is our chance to discuss your overarching business goals, challenges, long term plans, and more. Getting to know you in the kick-off helps us visualize your brand and begin the process of developing your custom marketing plan.
Following our first meetup, we'll schedule a three- to four-hour session in which we'll take a deep dive into your brand's unique set of challenges and opportunities to reach the next level. This is where we get into the nitty gritty details of your target market, strengths, weaknesses, and how we can craft the best blend of traditional and digital marketing services to generate interested leads.
Before we kick your customized strategy into high gear, we'll provide you with a detailed report of your business overview, lead acquisition plan, client evaluations, and the next steps in implementing your marketing campaign.
Let's find out what really makes your customers tick.
Schedule your Discovery Session with Curve today!