SEO Services Vancouver BC
Effective SEO Services in Vancouver BC to Attract Your Ideal Customers
Are you struggling to attract the right audience to your website? Do you want to increase your online visibility and ultimately drive revenue? Look no further than Curve, the leading SEO consulting firm in Vancouver, BC. Our team of seasoned SEO and brand specialists has extensive experience with search engines, ensuring we employ effective, sustainable, and profitable tactics to capture online attention and convert it into valuable sales.
What is Search Engine Optimization?
Search engine optimization, or SEO, is the calculated process to improve a website's organic visibility in search engine results. The common goal of all website SEO services is to consistently grow the quality and quantity of web traffic to ultimately increase revenue. At Curve, we understand that a beautiful website is not enough if it's not converting. Businesses lose leads every single day because their SEO plan is targeting the wrong people – or is non-existent. The "build it and they will come" approach is essentially serving revenue to competitors on a silver platter.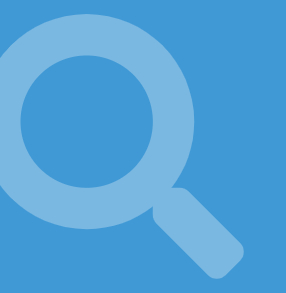 At Curve, we take a customized approach to SEO services in Vancouver, BC. We understand that every business is unique, and we tailor our strategies to meet your specific needs. Our comprehensive SEO services include:
Every SEO campaign starts with a rock-solid audit. We need to see where you currently stand – and where your strengths, weaknesses, challenges, and opportunities lie. All our findings and recommendations will be presented to you in a clear, easily-digestible report.
Find Your Most Valuable Keywords
Keywords are the foundation of SEO. Curve's SEO specialists will carry out exhaustive research to pinpoint the most valuable terms to attract keen visitors to your website, foster their interest, and guide them to a conversion.
Identify the Best On-Site and Off-Site SEO Services
At our Vancouver, BC-based SEO company, our strategists leverage audit reports and keyword analysis to create a comprehensive game plan. Our on-site tactics enhance searchability, while off-site strategies such as reviews, citations, and link building establish authority. Trust us to optimize your website and ensure it attracts the right audience. Benefit from our expertise in SEO services in Vancouver, BC and gain a competitive edge in search engine rankings. Let our team help your business thrive online.
Create Search-Focused Content
In Vancouver, BC, our SEO company understands the critical relationship between content and SEO. Collaborating with our reliable production team, our SEO experts execute a comprehensive on- and off-site content plan. This strategy aims to rank your website for your most valuable keywords, showcasing your industry dominance to Google. Partner with us to establish your online authority and leverage the power of optimized content. With our SEO services in Vancouver, BC, your business will stand out and attract valuable organic traffic. Let us help you become a force to be reckoned with in your industry.
Keep Close Tabs on the Data
In the dynamic world of SEO services in Vancouver, BC, we understand that SEO is a constantly evolving beast. Google's algorithms and trends change frequently. That's why our team of dedicated data specialists keeps a vigilant eye on search analytics. We analyze your victories, identify areas for improvement, tackle challenges, and uncover new opportunities. With our keen monitoring and insightful analysis, we ensure that your SEO strategy remains adaptable and effective. Trust our expertise to stay ahead of the curve and drive your website's success in the ever-changing landscape of SEO.
At our Vancouver, BC SEO company, we understand that the best SEO strategies are agile and adaptive. We continually refine and optimize your SEO plan based on changes in search algorithms and emerging trends. By leveraging the data we collect, we ensure that your website stays relevant and visible to the right audience. Our expert team will capitalize on algorithm updates, identify new opportunities, and fine-tune your SEO strategy accordingly. With our SEO services in Vancouver, BC, your site will attract the attention it deserves and drive targeted organic traffic. Stay ahead of the competition with our proactive and data-driven approach to SEO.
Curve's SEO Services in Vancouver BC
Don't just attract any website visitors - attract the ones that will turn into revenue with customized SEO Services in Vancouver BC.
Boost Online Visibility with Vancouver BC's Top SEO Agency - Reach Out to Curve Today!