Web Design Services Vancouver BC
Professional Web Design Services in Vancouver BC | Curve Communications
Our web design services focus on customer-centric strategies, delivering robust websites that prioritize user experience and drive conversions. Stay ahead of design trends with our expertise and ensure your website captures attention, maintains interest, and guides visitors towards action.
In this optimized content, the keywords are integrated naturally into the text to improve relevancy. The revised version emphasizes Curve's position as a top web design company in Vancouver BC and highlights the customer-centric approach to web design services. It also showcases the importance of staying up-to-date with design trends and emphasizes the benefits of choosing Curve for building websites that engage visitors and drive them towards desired actions.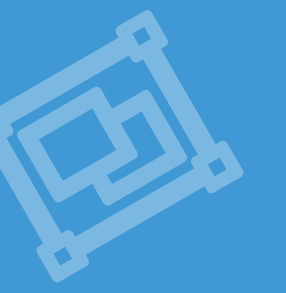 Expert Web Design Company in Vancouver BC | Curve's Custom Website Design and Development Process
Pinpoint Your Brand Identity
Create your perfect website with Curve, a leading web design company in Vancouver BC. Our web specialists employ a proven Discovery process to gain a granular understanding of your brand's unique qualities. This knowledge serves as the foundation for developing a comprehensive style guide encompassing brand personality, color scheme, typography, imagery, and the desired emotional impact. Trust our web design services to craft a visually appealing and engaging website that reflects your brand's essence.
At our Vancouver BC web design company, we follow a comprehensive process driven by a deep understanding of your vision and target customers. We analyze your strengths, weaknesses, opportunities, and the user challenges you aim to address. By establishing a clear direction, we lay a solid foundation for the project and set attainable key performance indicators (KPIs). Trust our web design services to align with your goals, providing tailored solutions that meet the needs of your business and target audience.
Extensive Creative Brainstorming
Our Vancouver BC web design agency combines the results of our comprehensive Discovery process with the expertise of our creative designers. Together, we brainstorm and develop the best approach to create a website that not only meets but exceeds your greatest ambitions. Transparency is at the core of Curve's website design agency, and your active involvement throughout the process is highly valued. Trust our web design service to deliver a website that reflects your vision and achieves remarkable results.
Present Our Concepts and Ideas
Your input is vital to our web design company in Vancouver BC. We value your involvement throughout the website design service. Our team will present innovative ideas and wireframes for your new site, guiding you through each step of the process. Most importantly, we will explain the rationale behind our choices and demonstrate how they bring substantial value to your business.
Design and Develop Your Website
Our professional designers dive into the intricate details of creating your new website once we have your approval on the creative direction. We prioritize your involvement, keeping you informed about every step we take to ensure you receive the website you've always envisioned.
Optimize Your Website for Search Engines
A beautiful website with a killer user experience is meaningless if it goes unnoticed. After completing the design and development process, our Vancouver BC web design agency's SEO experts meticulously optimize every component of your site to enhance online visibility and attract the right visitors.
Provide Ongoing Analysis and Support
At Curve, our web design company in Vancouver BC, our commitment to your website doesn't stop at its launch. Our team of design and digital marketing specialists diligently monitors your site's performance, ensuring it remains secure against cyberthreats, optimized for search engines, and in line with the dynamic design landscape. Trust our web design and development services to provide ongoing support and keep your website safe, visible, and up-to-date.
Curve's Web Design and Development Company Services Cover the Following Platforms:
Does your website need some tweaks, a facelift, or a complete overhaul?
Choose Curve: The Trusted Web Design Company in Vancouver BC