Branding and Design Services in Vancouver
Make Every Impression Count with Powerful Branding Design and Development
The reality is that today's consumers judge books – and brands – by their covers. An outdated, non-memorable brand is the grim reaper for any business. Even with the greatest products/services in the world, weak branding and design services will steer customers to your competitors.
A brand isn't just your image – it's the feeling people get when they interact with you and their reason to come back. Strong branding evokes an instant sense of trust, authority, and value. The most successful companies are built with a cohesive blend of visual elements, a captivating personality, and a plan to stay in tune with the world around them.
In more than two decades of building brands, we've learned that the biggest victories start with the smallest details. Our experts will form and develop your brand with a microscopic understanding of your key offerings, the customers you want to attract, and the emotions you want to create.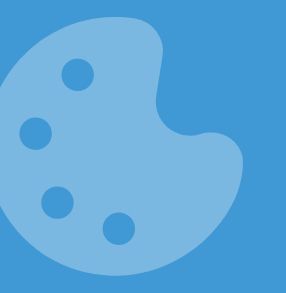 Curve's Brand Identity Design Process
Using our time-tested Discovery process, we'll examine your business down to the smallest detail. This involves a keen look at your products/services, vibe, culture, values, and the customers you want to attract. This process forms the foundation of how we will formulate your style guide, create standards, and execute your brand identity development.
Create Your Visual Appeal
Curve's graphic designers and strategists will work closely with your team to create and fine-tune the visual elements that define your company. This includes building your colour scheme, choosing typography, brand logo design, print & digital asset design, website design/development, and much more.
Craft Your Voice and Tone
Without a voice, your brand is little more than a jumble of flashy colours and images. The voice is what brings it all to life. Our creative copywriters and brand strategists will use your defining traits to craft a vivacious, compelling personality that leaves an impression on customers.
The most successful brands all have one thing in common: they evolve. At Curve, we don't just plan for the here and now. We won't launch your brand unless we have a solid plan to sustain it as trends and consumer mindsets change.
Our Branding and Design Services
Start your brand creation process today - and give your company a better future.
Get in touch with Curve's branding and design services experts!