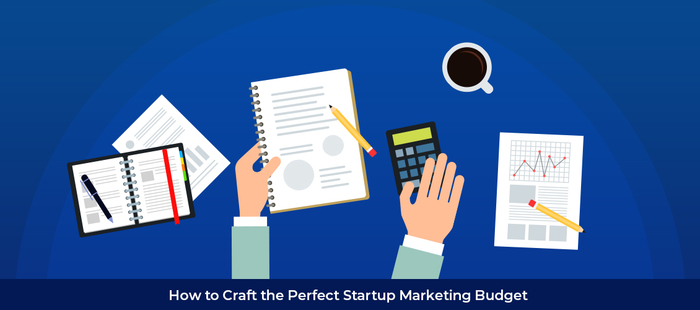 You've finally launched your new business. Congratulations!
Now, it's time to make people aware of your presence, as well as your products and services. The best way to do this? Strong branding and a custom marketing plan – two crucial components that don't come cheap.
That's what this article is all about: crafting a startup marketing budget. We want to talk to you about the costs of promotion, how to project your future finances, and methods for deciding where to spend your advertising dollars.
At this pivotal moment in your startup or new business's growth, it's essential that you plan out your marketing spending. You need an effective, well-thought-out strategy to advertise your shiny new products/services to the right customer segment.
Spending too much on initial marketing can break your growing brand – but spending too little can lead to a lack of brand awareness and revenue.
In this piece, we'll cover several topics: outsourcing your marketing, learning to budget, automating marketing, social media advertising, and more. Without further ado, let's talk about how you can craft the perfect marketing budget for your new business.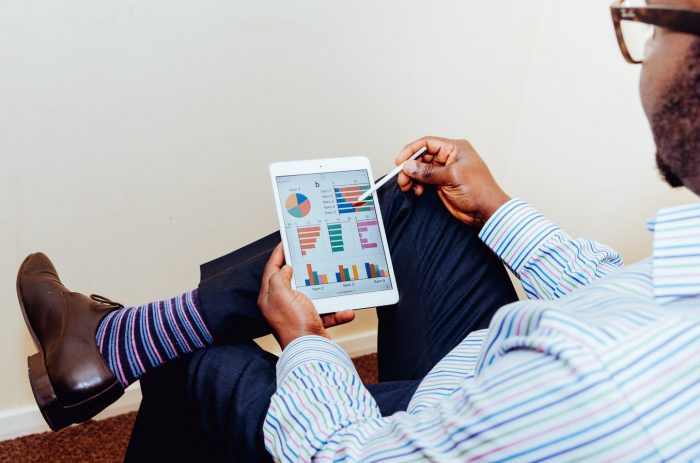 A. How to Determine Your Marketing Budget
First things first: you need to know how to begin the process of budgeting. It's time to answer questions like:
How much should a startup spend on advertising?"
How can I justify my budget?
The first step in learning how to calculate your marketing budget is understanding how much of your total revenue should be dedicated to marketing.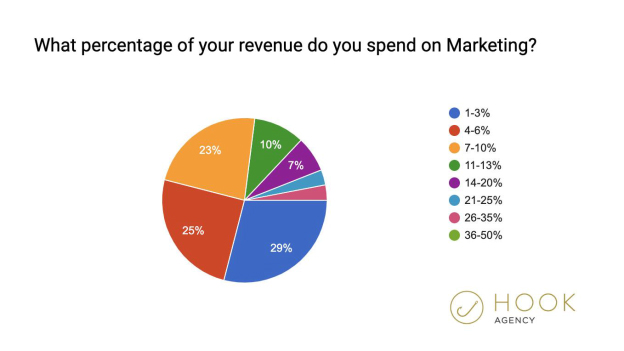 The average business spends around 23 to 29 percent of their revenue on marketing. However, as a startup or new business, it's expected that you'll probably spend a little less because your revenue streams aren't flowing heavily yet. You're probably looking at a goal of 12 to 20 percent of your gross expected revenue.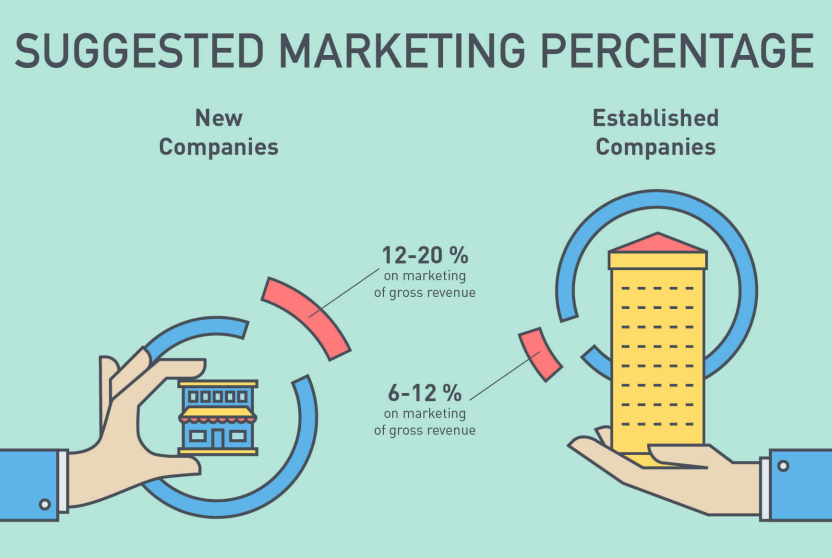 Although there's no set rule of thumb for establishing your marketing budget, we'd certainly recommend keeping it below 20 percent during these first few months – or even years.
In order to create your first marketing budget, you need to know one thing: your estimated revenue. This is the number you'll use to generate a dollar amount for your advertising spend.
All strong marketing budgets for startups or new businesses orient around the predicted revenue of the first year. The more accurately you can study and predict your revenue, the easier it is to determine what you should spend on marketing in the coming months.
B. What to Include in Your Marketing Budget
Hopefully, you're now thinking of a number that reflects between 12 and 20 percent of your estimated revenue. It's time to think about how you'll break down that overall budget into different types of marketing spend.
Here are the main categories to include in your startup/new business marketing budget – and the ones you'll want to allot the most money to.
We'll start with the most obvious – and arguably most important – category: content. This is the area where both B2B and B2C marketers spend the most money, especially in recent years.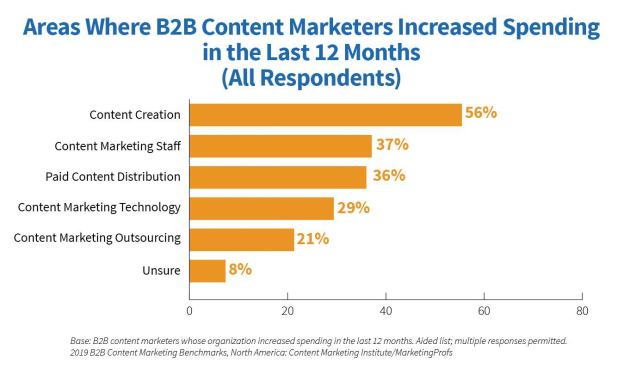 As you can see from the graph above, many B2B marketers have focused predominantly on upping their content creation spending. Your startup or new business will need to do the same, which means creating a marketing budget allocation for content planning, creation, and publishing.
Whether you're outsourcing your content creation/management or handling it yourself, it's estimated that content marketing almost always costs less than outbound marketing – yet it generates more leads.
Because of the effectiveness of content marketing, many experts recommend dedicating a large chunk of your budget to it. It's been found that the most successful organizations spend up to 40 percent of their total marketing budget on content strategy alone.
Still, if you're running on a limited budget, you don't need to shell out a ton to produce great content. Between automation services (like HubSpot or Sprout Social), and content you can produce for free, you've got some flexibility.
The bottom line is this: content strategy is extremely powerful and worth spending money on in the long run.
However, how little or how much you spend is up to your discretion. Whether you spend 40 percent of your marketing budget on content or 10, ensure that it has a substantial place in your future plans.
Think about whether you will need to outsource your content production or complete it in-house. This makes a big difference in how much of your budget you'll need to allocate to content spending.
If you plan to outsource, going for bottom dollar may sound appealing as a startup or new business. When you go on the freelancer sites, you can almost certainly find someone to write a blog post for $10 or less. I can assure you that 99.9% of the time, this will be money wasted. Expert content creators (who know how to drive results) aren't going to work for lowball prices.
Generally speaking, a high-quality blog post (1000-1200 words) geared for SEO will run you anywhere from $200 – $400+. I've seen some content agencies charge upwards of $700 for a blog post. This definitely sounds like a lot, but keep in mind, that expert blog post is going to bring in web traffic for as long as your site exists.
Say you're a manufacturing company. If one person finds your new site via the blog, then buys your product/service, you've more than likely made up for the initial cost spent on the post.
Good content that brings in a healthy ROI doesn't come cheap – and the best content producers know that. When it comes to content creation, ALWAYS look at case studies before you decide to work with a freelancer or agency.
Next, we'll tackle PR spending goals and expectations for startups and new businesses.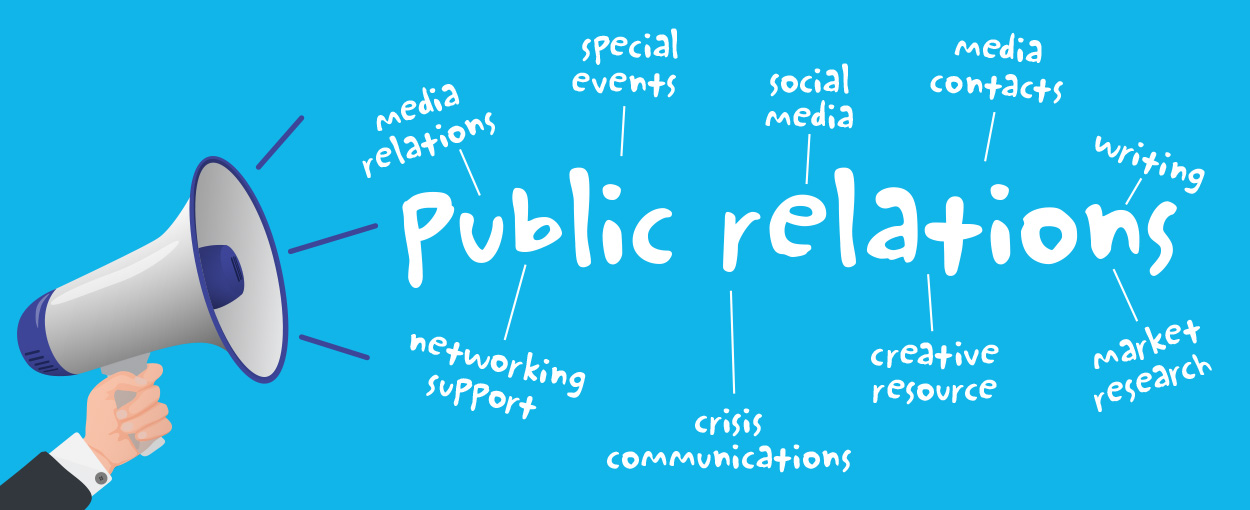 Unfortunately, this is a section where we really can't tell you to spend X amount on marketing. There's not an average marketing budget amount for public relations because it's such an individualized, time-sensitive spending category.
To determine what you'll need to spend on PR, look at what the coming year holds for your new brand.
Will you have big launches to promote?
Are you planning to reach out to media outlets frequently?
Have you planned any events that will need to be promoted?
Break down your startup roadmap month by month, then tally up your different events in a spreadsheet.
Determine when you'll need to up your PR expenses and when you can handle marketing without the help of news outlets and media partners. The more you plan ahead, the better idea you'll have about your future PR costs/budgets.
As a startup or new business, there are many branding elements you need to address: website design, logos, taglines, style guides, business cards, billboard ads, and other promotional materials are just a few of the starter items.
Even if you have a small business advertising budget, it's important to think about how you're launching your brand identity. Now is the time to forge a strong foundation by sharing your brand's personality, goals, values, and designs.
A branding project with a professional design company will really help you do this – but for a price.
How much you spend on branding efforts depends on who you turn to for help. Working with third-party designers through freelance sites, like Fiverr and 99designs, can help you jumpstart graphic and logo design without spending too much.
However, there are many downsides to this. Similar to choosing low-dollar freelancers for content, you never know what type of quality you will get. Additionally, the person or agency you turn to for branding and design should be around for the long haul – as a brand is something that should be evolving with the world around it.
For this reason, opting for a full-fledge branding project through a professional agency is generally the wise investment. With these kinds of contracts, expect to pay upwards of $100/hour (most likely more depending on the company).
To sum it all up, branding is a crucial part of marketing – and one you should budget for, especially as a brand new business.
How do you calculate marketing costs associated with social media promotion? Well, you start by thinking about what kinds of social media will best promote engagement with your brand.

It's expected within the next five years that most companies will spend up to 19.7 percent of their marketing budget on social media strategy alone. It's certainly a powerful advertorial tool, but only when used correctly.
Take some time to familiarize yourself with the various social media platforms. Create pages for your brand on all of the big players – LinkedIn, Facebook, Instagram, Pinterest, Twitter, etc. Getting started on social is totally free, so why not boost your new company's presence?
As you create profiles on these various platforms, you'll begin to get a feel for where your startup or new business clicks the best. Begin to think about where your ideal customers gather.
What kind of social media platforms do they use?
Where do they like to engage with brands the most?
Conducting this research will help you to pick the top social media platforms you want to focus on – then understand their advertising prices and options.
We suggest building your social media marketing budget around the platforms where your customers spend the most time. Don't go full-throttle on all of the sites at once, spending thousands and thousands on advertisements.
Instead, think about which social sites are crucial to your new business's success, then determine how much you can spend on those platforms.
Keep in mind, advertising on social networks is getting more expensive by the day. There is a lot more that goes into the process than what meets the eye. For starters, you'll need:
Social copywriting expertise
A conversion-focused landing page
A keen eye for analytics.
If you don't know what you're doing, your budget may end up getting wasted.
Lastly, let's discuss what you can/should spend on advertising – both traditional and digital. This includes TV advertisements, radio promotions, online ads, and any other obvious marketing graphics.
You might have heard that advertisements like these are losing some of their hold over brands – and you're right. More and more brands are upping their digital marketing spend and decreasing their budget for traditional advertising.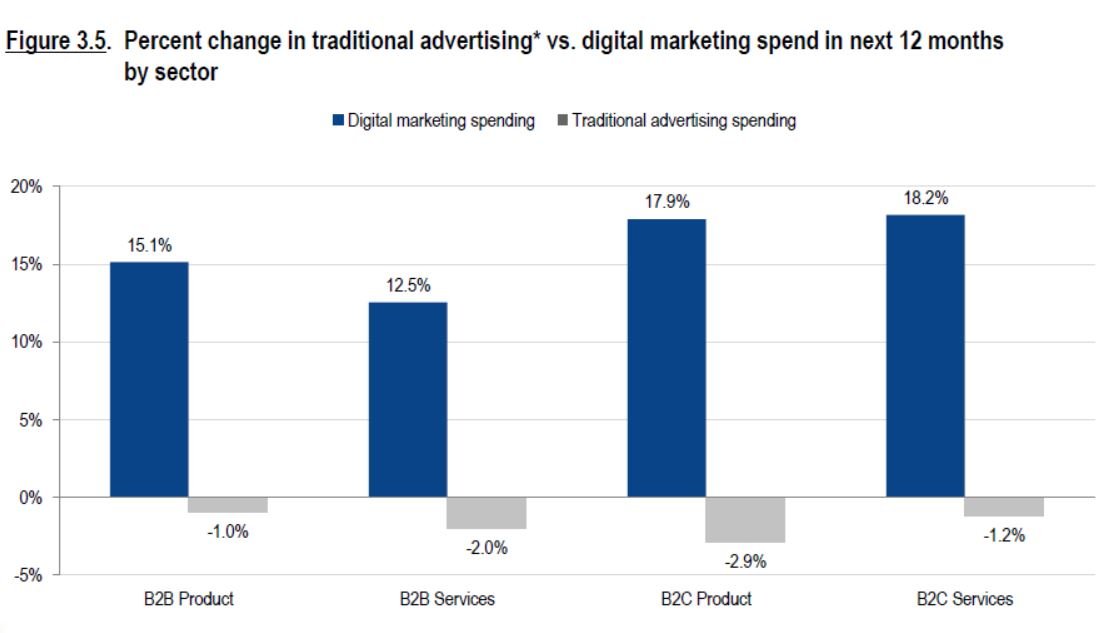 Still, that doesn't mean there's no place in your small business advertising budget for more classic approaches. It's just a matter of deciding how much space to give traditional ads based on who your target customers are.
The answer depends on several factors:
What do you hope to achieve right away?
How much do people know about your industry?
How do your customers typically interact with your industry?
What kind of marketing agencies and partners do you plan to work with?
What does your target customer group want?
Think about your company and what it offers. Where are customers more likely to engage with you – on traditional outlets like television and radio? Or on digital avenues like social media and online sites?
For most brands, their allotment to traditional advertising is growing smaller by the month. At the same time, digital marketing is growing in popularity (and spending). In most cases, brands need a custom blend of digital and traditional advertising – as well as an agency that knows how to formulate the plan.
Hopefully, this piece has given you a great deal to think about when it comes to designing and sticking to a marketing budget as a startup or new business.
Want to learn more about creating an accurate marketing budget for a startup?
Reach out to our experts at Curve Communications and check out our case studies. We have years of experience working with small to medium-sized growing businesses, and we can help you learn where to spend your dollars.