Digital marketing is key in any field, and real estate is no exception.
The first thing most people do when they are ready to find a realtor is look up reputable ones on the internet. Whether they are on their phone, desktop, or tablet, any potential client is going to want to see a friendly, informative website about what you can offer them as a realtor. Nowadays, you need to take that one step further.
Beyond a website, you need a strong digital marketing strategy, and that includes a social media advertising strategy. You are going to want to have an active social media presence and be easily accessible on the most common social media platforms. That means social media for real estate agents, Facebook for realtors, and even digital advertising on other platforms if possible.
Digital marketing, including social media marketing for real estate agents, is a critical component to growing your brand and your client base. Beyond just having those social media accounts, you also want to be advertising digitally to others in your area who are on social media. You can set much of this up so it can do the hard work for you. You do not have to pound the pavement anymore. Social media keeps you current with the latest trends and provides ample opportunity to connect with your customers.
Digital advertising and marketing can reach infinitely more potential clients than traditional marketing can, and it can also be cheaper depending on the medium. Particularly among the younger generations, more and more research and information seeking has moved online and away from paper. This includes reading magazines, newspapers, and watching television online. If you want to reach these future clients, it is time to think about a more extensive digital marketing campaign.
This might seem daunting if you are new to any of these features or terms. Don't worry – once you have your website taken care of, these are relatively easy and free platforms to get up and running.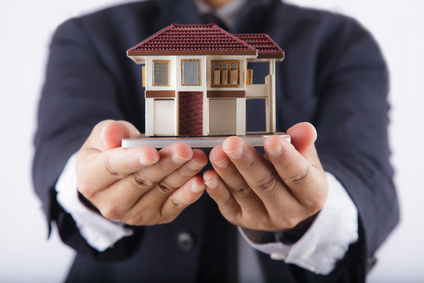 Hint #1. Social Media for Real Estate
Social media platforms are free, easy to sign up for, and many of your potential clients are already out there and waiting. Social media for real estate agents works almost identically to social media for personal purposes. In certain cases, it is exactly the same. You may elect to have separate personal and business accounts across all platforms, with the one slight difference being that you will want to create a business page instead of a personal profile on Facebook.
So, first things first. You will want to create the accounts on various social media platforms for your business so that potential clients can check you out no matter what they use to look. Facebook for realtors is a must have! Include pictures, links to your portfolio, and contact information. Encourage your friends and family to share your contact information with references for discounts. Connect with as many people on the platform as possible. Be active and connect your various accounts to one another when possible. Share useful and reliable information, such as news about mortgage rates, housing prices, or school districts in your area. Think about starting discussion groups online, or a blog.
For Facebook, you will typically want to set up a business page for your company while also using your personal account to share. Yes, you do also need a personal account. While that is not the one you will necessarily want to do business, you should encourage your friends and family on your personal account to share your professional information! You can also promote yourself by joining professional groups and engaging in discussions online.
With a Twitter account, you will want to follow lots of others in your field, "like" lots of content to stay active, and be smart about the content you re-tweet. A LinkedIn page can also come in handy and allow for additional opportunities for social media marketing for real estate agents. You can expand your professional network well through LinkedIn. Connect online with real estate agents in other parts of the country who are willing to refer people to you if they know people who are moving to your area, and vice versa.
Do not forget about other platforms for real estate marketing social media options, such as Snapchat and Instagram. They all have slightly different purposes and audiences but much of the content can be the same as long as you stay current and connected. Real estate marketing social media content should always be timely – preferably evergreen – and reliable. But try to keep it fun, and light, too.
Hint #2. Real Estate Digital Marketing and Advertising
The next trick beyond simply having an active social media presence is branching out into different aspects of real estate digital marketing. That can mean promoting posts on social media, web-based advertising, or any other digital medium such as radio or television. The broader your digital marketing base gets, the easier it will be to attract new clients.
Some of those are much more expensive than others, though. Not everyone is going to want to shell out the big bucks for a television ad. The good news is, you do not even really have to do that anymore to compete. No matter the size of your advertising budget, any real estate agent can benefit from free advertising for real estate. There are a number of easy to use platforms that offer free advertising for real estate on a trial basis with limited costs for longer term solutions.
Digital marketing and social media for real estate truly help level the playing field for customers and real estate agents alike. Because anyone can access almost any of the platforms for free, social media presses real estate agents to be the best in the field and to be responsive to their clients and future customers. It also means you as a real estate agent have access to the entire world of people who have an online presence – which is most of them. This means better customer service all around, and it makes it that much easier for clients to find real estate agents – and for real estate agents to find clients.
Don't miss out on lots of low-cost and free ways to promote your name and your brand. Check out any one of these platforms to get started today.