Whether you wish to get the word out about a new product or raise the public profile of your business, media coverage serves to be one of the best ways to get your business noticed. However, getting access to lucrative press coverage is not a simple affair. Like all good things in life, successful media coverage for your business also requires careful planning and ample hard work.
Importance of a Strong Media Pitch for Your Business
When you have access to a reliable media pitch for your brand, it helps in setting the stage for your brand to stand out from the competitors. Companies having persuasive media pitches tend to depend on external sources for presenting the respective case. Elements like ample research on the company background and infographics can help in coming up with an interesting story for the media.
Successful media pitching will get customers to talk about your brand while positioning your business as a market leader. Social media influencers, reporters, bloggers, and editors can take your brand communication to the next level.
With inboxes of media reporters filled with multiple media pitches from different brands, how should you get your media pitch noticed? Let us help you unravel some of the essential tips to pitch your business effectively to obtain the best outcomes.
Top Ways to Pitch the Media
In the modern era, PR professionals tend to outnumber journalists significantly. If you wish to stand out in the modern-day information-filled era, you will need a dedicated plan. You should have a plan for allowing you to land ample coverage that you require.
Here are some important steps that you will help you come up with a strategy for pitching the media effectively:
What is the secret to impressive press coverage? You should do something that will draw the attention of the media. Leading companies use the strategy quite often. From startups to celebrities, the idea remains the same –the media wants something out of you to catch the attention of the target audience. When you offer the same, your media coverage will know no bounds.
It is estimated that around 40 percent of journalists tend to receive media pitches 20 times every day. The best way for your business to get to the press is by presenting a compelling brand story. It should be designed to stand out from the crowd easily.
Your brand story serves to be the way to present your business or news in the manner that becomes irresistible for the press. Along your startup story, you should come up with a relevant personal story as well. This will allow you to offer your brand a face while adding ample human interest. Specify the problem you aim at solving, or how your brand is going to change the world.
When you have a strong and interesting story, you will ensure a great start. Your story will help in laying grounds for ample media coverage.
Define Your Goals and the Target Audience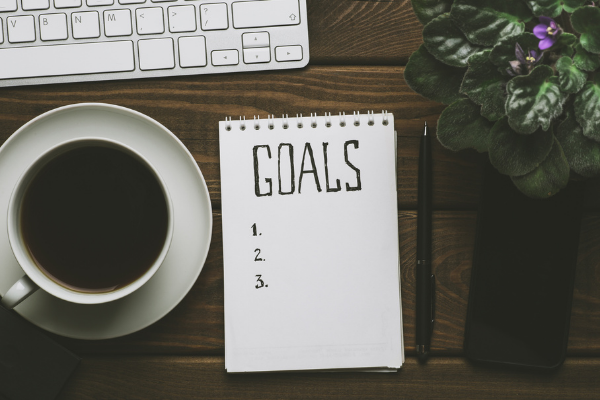 Your ultimate goal is to obtain media coverage. To achieve the same, you need to be smart before you begin pitching. It is recommended to come up with SMART (Specific, Manageable, Attainable, Relevant, and Time-centric) goals. Here are some ideas to help you get started:
 

Focus on improving brand awareness across a particular demographic

 

Search for new investors

 

Generate ample leads for your business

 

Aim for creating a spark in the target market about your product launch
The goals that you design should be linked with a particular audience. You should be aware of the target audience. The goals and the target audience for your business will help in determining the angle you should be pitching.
Be Careful About Sending to Different Groups
As you go through the famous hashtag "#PRFail," you will come across multiple media partners and publishers complaining about a common thing –generic pitches.
While you might attempt email blasts, still they are considered sloppy in the modern digital era. On the other hand, you can consider targeting a particular writer having the publication that tends to cover the given subject area for matching up with your brand story.
You should avoid sending bulk emails to all the reporters in the given publication. However, you can think about sending the same pitch to some publications simultaneously. Every reporter out there is no going to respond to your sales pitch. Therefore, it is a smart decision to maximize your opportunity for coverage.
You should remember that you should not send pitches to generic email addresses. This is because in most cases, the inboxes tend to be monitored poorly. You should search for professional email addresses of the publishers while contacting them directly.
Establish Rapport with Journalists Before Their Help
When you are pitching to the press, you are essentially asking the journalists a favour towards covering your brand. However, unless you develop proper rapport, you might be asking favours just out of strangers.
Before you commence pitching to the targeted journalists, it is important to connect with them way ahead of time. In an ideal situation, it is recommended to establish a connection before you start pitching.
Effective media outreach is all about establishing meaningful relationships. Some of the ways in which you can connect with the journalist out there are:
 

Following them on Twitter

 

Connecting with them on LinkedIn

  Connecting locally
All your efforts could be in vain unless you come up with a compelling pitch for your brand. Every journalist you are pitching to should receive a unique piece.
Always begin with the name of the journalist. Journalists are known to receive thousands of emails on a daily basis. Therefore, you are required to be concise. At the same time, it is also important to note that you are providing them with everything they would require for revealing the story.
Some additional tips in the given context are:
Journalists are known to commence the workdays quite early. Therefore, you should aim at getting into their inbox before they start working. This will make sure that you are on top as soon as they launch their email.

If it is possible for you to include images or videos, try including links for downloading and allowing the journalists know how they can use the same.

Try using multiple angles to observe if one strategy will work better than the others. Then, you can focus on the particular strategy to receive the best outcomes.
Structure the Media Pitch Properly
A pitch email should be informal. However, it should still have a dedicated structure to it. In most cases, journalists tend to have daily deadlines. Therefore, when you structure the pitch in the manner that is easy for the journalists to scan, you can increase your chances of earning ample coverage.
Here is an instance of how the pitch for your brand should be structured:
 

Start writing something personal. You can consider including a story of the journalists that you might have recently read. You should aim at searching for something related to the concept that you will pitch.

 

It is important to define the aspects including who, what, why, when, and where of the brand story. The structure is known to serve the best results for conventional media outlets. This is because most reporters tend to structure their reports in the given manner.

 

Deliver news value by detailing why your brand story is exciting to the target audience.

 

Include a relevant call to action.
Try packaging all this content in around 300 words.
Deliver the Pitch at the Right Time
Journalists tend to be deadline-driven in most scenarios. They feature a particular 'lead time.' It is the time taken to write and deliver a piece of content. Once you are in touch with a reporter, know about the respective lead time as soon as you can. This will help you in sending pitches at the right time for ensuring maximum coverage.
Avoid pitching on the day you would need the brand story to get published. In case you are concerned about relevant brand news leaking before the launch, you can consider sending pitches before the product launch day.
Try making your pitch as personal as possible. This will allow you to make an impact within the first few seconds of encountering the same. Supporting details and documents can also be great. However, they could turn out meaningless unless you have an interested audience.
You can include a bulleted list for outlining the available assets. It helps in delivering quick & effective communication for building reliable relationships.
Every business media pitch serves to be an opportunity for presenting your brand to new audience. Moreover, it also helps in building new relationships with reputed media advocates. In case you do not hear from a pitch, you should follow up. When you still do not receive a response, move ahead to pitch to some other media professional.