01

Overview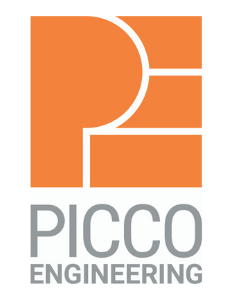 Crafting a Strong Brand Design for PICCO Engineering's Future
Every now and then, a company gets stuck. Its brand design process, marketing strategies, and overall development come to a standstill.
For instance, take a look at PICCO Engineering. When this brand first approached us, they were struggling to take the next steps for growth. See how we revamped the team's marketing strategies and gave them a path to a more lucrative future.
Who Is PICCO Engineering?
PICCO Engineering is an award-winning firm that specializes in stone cladding and structural/residential engineering. The company has done phenomenal work over the years and had a solid backing of supportive customers.
When Brand Design Development Hits a Roadblock
PICCO was not sharing the brand's stories with current and potential customers. The marketing team felt stuck. They needed a better understanding of their corporate story, brand message, and marketing goals to move forward.
Ultimately, PICCO's team wanted to advertise and grow the brand, but they needed help. That's why they approached Curve Communications.
The Solution: Curve's Steps to Truly Customized Marketing
To begin the process, Curve Communications conducted a half-day Discovery session with key team members of PICCO. Through the initial Discovery meeting, we learned more about the engineering company and its weak points.
The Discovery session allowed our team to understand who exactly PICCO's key customers were, as well as what marketing challenges and opportunities the company was facing.
We firmly believe that the best results in marketing start with a real get-to-know-you session. Curve learned PICCO's ins and outs so we would provide the best marketing advice and a catalyst to stronger campaigns.
A Comprehensive Brand Guide for PICCO
Following our initial Discovery assessment, Curve developed a comprehensive report to help PICCO Engineering gain a better understanding of their corporate story. We dove into what made the brand tick and gave them a launching pad for further brand identity development.
We also took a hard look at what messages PICCO wanted to send to its current and future customers. This influenced our goals for marketing and propelled us to create a "brand guide" for the team to rely on.
Even today, this brand guide serves as a go-to map for all branding and marketing decisions. Instead of feeling lost when it comes to tomorrow's tactics, PICCO's team now has a defined growth strategy that fits who they are and what they want.
Feeling a little lost when it comes to brand storytelling?
Talk to our team members at Curve Communications. We'll help you unearth what makes your company special – and help you convey it to your customers.