01

Overview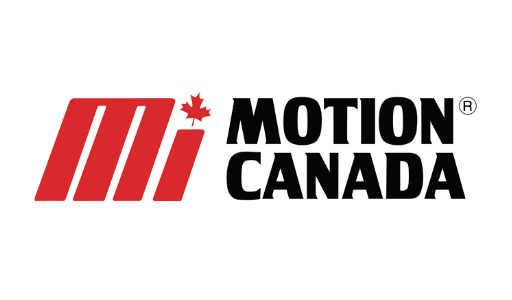 How Curve's Supplier Program Garnered 10 Million Impressions for 6 Suppliers Via Customized Marketing
At Curve Communications, our team is familiar with a wide range of Canadian manufacturing companies. We often serve as the extended marketing team for these partners. Our digital marketing services allow them to embrace new goals and strategies.
Take a look at our partnership with Motion Canada to see how we helped launch a pilot marketing program for their suppliers.
The Client: Motion Canada
Motion Canada, a division of Motion Industries Inc., is a leading industrial parts distributor of bearings, mechanical power transmission, electrical and industrial automation, hydraulic and industrial hose, hydraulic and pneumatic components, industrial products, safety products, and material handling.
With more than 50 locations and two distribution centres, Motion Canada serves more than 160,000 customers from the food and beverage, pulp and paper, iron and steel, chemical, mining and aggregate, petrochemical, automotive, wood and lumber, and pharmaceutical industries.
Re-Imagining Motion Canada's Marketing Offerings
To ensure mutual growth and profitability, Motion Canada works closely with its suppliers in many aspects of their operations. The Creative & Brand Manager at Motion Canada had already started working with two of their key suppliers (Eaton and Gates) in 2018. He was helping them with various digital marketing initiatives to increase brand identity development and revenue.
At this point, the Creative & Brand Manager approached Curve Communications. He was looking for ways our digital marketing agency could help Motion Canada scale a more advanced marketing program, then offer it to all of their key suppliers.
We discovered a key challenge the brand faced – a lack of awareness amongst suppliers and buyers. Our team needed to foster awareness of what Motion Canada really does.
Many existing clients thought Motion Canada only sold a few products. In reality, Motion Canada offers more than 7.8 million types of maintenance, repair, and operation replacement parts and services. Motion's value is that it sells everything industrial companies need. Our job was to ensure current and potential customers knew this, through creative branding and marketing.
"Curve's discovery process helped our company establish key goals and needs. Having that external perspective really brought clarity to the challenges we needed to overcome," said Motion Canada's Internal Communications Manager.
Additionally, we entered the picture to help overwhelmed Motion Canada marketers and suppliers handle:
Information gathering
Social media
Trade shows
Bad content
Competitive markets
Lead/conversion data
Emails and e-newsletters
The Solution: Developing Motion's New Supplier Program
We developed customized marketing programs for Motion Canada's suppliers – including different types of digital advertising, social media management, custom landing pages, and email management, among others. Curve also implemented a comprehensive marketing strategy for Motion, including paid social, Google ads, conversion tracking, video production, traditional & digital advertising, and more.
The goal was to deliver impressive lead generation results quickly and efficiently. We wanted to link brands together to cultivate more brand awareness and therefore more revenue.
Curve worked closely alongside the Creative & Brand Manager during the initial phase of the campaign to ensure it was set up for success. Eventually, the manager felt comfortable pitching the new program to all Motion Canada suppliers – he knew the strategy would deliver and help them meet their objectives.
Tracking Motion Canada's Custom Marketing Campaign
Results from the customized marketing program with Motion Canada were exceptional. There were no problems finding participants to launch the new official Supplier Program in the first few months of 2018.
Eaton, one of the original suppliers in the program, was able to secure 36 leads within three months from our Google ads alone. Their email newsletter campaigns also performed well, with an email open rate of 64 percent – compared to the industry average of 10 percent.
Paired with increased organic engagement, reach, and awareness for their social media accounts, Eaton was in a strong position to meet their sales goals by year's end.
In the end, six suppliers joined the 2019 program. A dozen more have joined this year as Curve continues to build highly targeted, customized campaigns. We have developed expanded digital marketing campaigns for each that include:
Organic social media
Facebook advertising
Google advertising
Email marketing
Customized landing pages
Notable suppliers in the 2019 program were Gates, SKF, NSK, and Henkel/LOCTITE. Some highlights from 2019 include:
10,242,829 impressions for Motion Canada suppliers
66,249 clicks
1,053 leads
Today, our Vancouver marketing agency continues to work with suppliers as an extension of Motion Canada's team. We help suppliers amplify results through custom marketing solutions, created specifically for their success.
We've learned that there's no "one-size-fits-all" program for suppliers. Each requires unique tactics and understandings of marketing, which is why we upped our supplier program to include more customized solutions.
As for fostering brand awareness, our business marketing campaign brought in a strong number of new leads as more people and suppliers understood Motion Canada. Linking brands together helps to show off what you offer and educate people on where to buy your products.
Because of our efforts, Motion Canada's revenue and growth have remained steady. They now have more than 50 branches, 10 shops, and two distribution centres in Canada. Our goal was to promote supplier's products via Motion Canada and solidify relationships between both – and we succeeded.
Do you need custom marketing plans for you or your partners?
Reach out to Curve Communications today.