01

Overview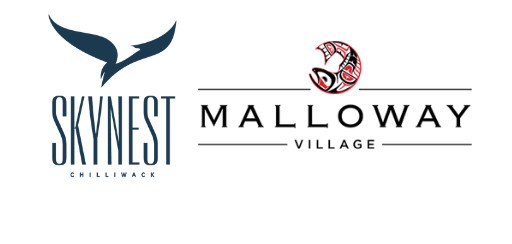 Garnering 775 Hot Leads in One Year with a Customized Marketing Approach
What do you do when your target audience is lukewarm at best?
Skynest and Malloway Village, two separate development complexes built through Canadian Retirement Living, were experiencing this exact problem when they approached Curve Communications. They needed help spiking interest in their homes and gaining traction with more customized marketing efforts.
Building Up a Lead Funnel
Skynest and Malloway Village sell high-end, luxury homes to people 45 years and older in the Chilliwack community. These complexes were looking to increase public awareness of their condo developments. Malloway Village was already under construction and Skynest's development was pending approval.
Malloway's primary real estate agent expected a higher level of interest in their homes than they were receiving. With the site under construction, there was plenty of pressure to find more leads – and quickly.
Skynest, on the other hand, wanted to get a head start on brand design and marketing before they began building and selling units. By the time they were ready to sell, they wanted to have a steady group of interested buyers on-hand.
Both developments knew that they needed to add on to their existing marketing efforts to get the best quality and quantity of leads. With an integrated and customized marketing strategy, we planned to provide Skynest and Malloway Village with more traction than traditional advertising could get alone.
The Solution: Strong Brand Identity Development for Long-Term Success
Curve Communications started its process with Skynest and Malloway Village by learning more about their brands, both separately and as sister companies to reveal who they were, their values, what they wanted, and how we could best get them the results they were looking for.
Once we established a firm concept of their brands, we focused on building their digital presence from the ground up. This was done with brand new websites and a revamp of their social presence. We also created traffic and lead campaigns through Google search and display, Facebook, and Instagram. These ad campaigns corresponded with landing pages to optimize conversion rates.
As we implemented creative branding efforts, we worked on establishing an automated process to nurture leads over time through email drip campaigns. That way, customers would stay engaged and have the time and information they needed to invest in a new chapter of their lives.
Improved Online Lead Generation
By the end of our first year with Skynest and Malloway Village, Curve had forged a strong foundation for the two brands. Everyone involved was impressed with the results of our brand designs and personalized marketing campaigns.
Within just one year, Curve was able to:
Garner 548 leads with an average of 45 leads per month for Malloway.
Obtain 775 leads for the year on behalf of Skynest – an average of 65 leads per month.
Earn a conversion rate of 8.5 percent on both brands' Facebook ads.
We were getting the reach, resonance, and relevancy that Canadian Retirement Living needed to reach (and exceed) their sales goals.
"Curve Communications did an excellent job building our Real Estate Development site, Skynest.ca. Chloe was very prompt and efficient in gathering all our data and creating an amazing, easy to navigate website. The process was smooth and not stressful at all. I love working with George and Chloe, thank you very much!!" – Tracy Klaver, Real Estate Agent for Pathway Executives Realty Inc.
Do you need help ramping up some interest and sales for your brand? Talk to our team at Curve Communications today.