01

Overview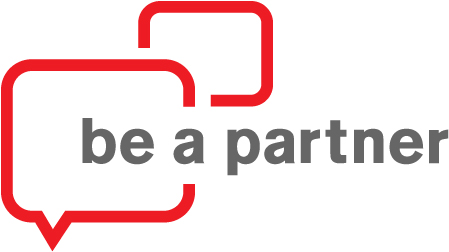 Motion Canada Talent Brand Development: be a partner
If you own a business or you manage a team of employees (big or small), you want your workplace to be a desirable place to be — because by establishing great company culture you are able to retain your employees and recruit top talent. This is what we call developing a strong talent brand.
One of the biggest reasons employers are putting more energy into creating and developing a strong talent brand is because it can significantly lower your cost of hiring and decrease turnover rates, up to 25% lower.
As our workforce becomes increasingly more competitive — especially in high-demand industries such as trades, manufacturing and technology — you can set your business above the rest by fixing your internal brand to ensure your current employees are happy, and by creating a brand to recruit new talent.
A good talent brand will help:
Manage an aging workforce by attracting millennials or Gen Z candidates
Attract a more culturally diverse population
Attract talent with new skill sets
Fill hard-to-fill roles
Compete with big companies—even if you can't offer similar salaries and perks
Reinvent an outdated or unflattering employer reputation
Development of Motion Canada's be a partner Brand
Motion Canada is a national supplier of industrial parts and solutions to companies across the country. Although Motion Canada is well known in their industry for their service offerings, they weren't well known as a top employer in Canada.
Motion Canada's internal communications department wanted to create a new brand that would help them attract and acquire the best talent. After an internal survey of their employees in 2016, they knew they had some work to do and set out on a journey to improve the experiences and opportunities their employees had at work. While the company worked on the internal challenges, the Motion Canada team recruited Curve Communications to help develop a brand that would:
Generate brand awareness with candidates
Differentiate them from the competition
Attract and acquire quality candidates
Engage and retain employees
Working with our design team, Curve Communications developed a brand and supporting materials to help the internal communications and HR teams.
How We Did It…
Working closely with the Motion Canada team, we mapped out a critical path with key deliverables. Then we developed a "persona" for the project, which was essential to developing all other marketing and supporting materials as we moved through the deliverables.
Once the foundation of the project was established and we knew who we were ultimately trying to target with our messaging, the Curve team developed a talent brand name, theme and story called "be a partner".
With a new talent brand in place, we were able to deliver additional marketing materials, such as:
Referral rewards for employees
Orientation booklets
Onboarding documents and guides
Internal posters
Videos about life at Motion Canada
We even helped create and launch a new website developed specifically for recruitment which featured the new talent brand (be a partner) and allowed potential employees to get a glimpse into what career opportunities were available to them at Motion Canada.
Outstanding Results and an Engaged Workforce
After a few years of working on establishing a new talent brand, Motion Canada surveyed their employees again in 2019. The results were outstanding: the needle had moved and scores were higher than they had been before. In fact, 88 percent of survey respondents indicated that they were engaged at Motion Canada — that's 24 percent higher than the North American average.