01

Overview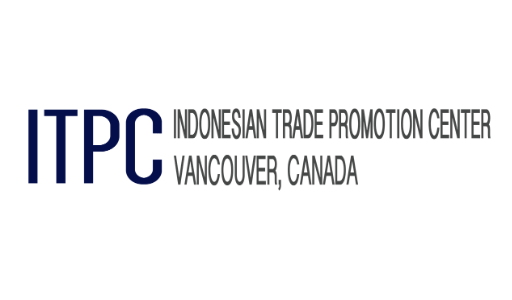 How Curve's Website Designers Highlighted the Benefits of Importing Indonesian Goods to Canada
A brand can only go so far with an outdated, ineffective website.
That's what the ITPC – Indonesian Trade Promotion Centre – discovered before they approached Curve Communications. They were in search of customized marketing strategies, as well as website design and development services.
About the ITPC
The Indonesian Trade Promotion Centre works to foster awareness of Indonesian products within the Canadian economy. Their goal is to facilitate trade between Canada and Indonesia.
Bringing the Website into the Future
ITPC initially approached Curve to see if we could improve their existing website. Their old one wasn't generating enough interest, and it needed a facelift to impress new visitors.
Our website and brand design development teams realized that the important information about individual Indonesian suppliers and producers was buried within the current site. It was too difficult for consumers to find information, and the site desperately needed a restructuring of the layout for easier navigation.
The organization wanted to see what Curve could do to help with their website's overall functionality and look. They believed that our web design agency could help ITPC create impactful, lasting relationships between Canadian importers and Indonesian suppliers – and they were right.
The Solution: Building a Fresh Website that Creates Instant Credibility
Curve knew that with the help of professional website development services and better UX designs, ITPC could significantly raise their website's publicity. Our team immediately got down to business understanding what was working with the current site, and what was not.
Most importantly, Curve wanted to understand what consumers expected from ITPC's website. We learned as much as we could about the brand's audience – their likes, dislikes, goals, etc.
Curve's web specialists got to work building a new website that would support ITPC's strategic business objectives moving forward. We wanted people to be able to find exactly what they were looking for in a matter of seconds.
A Complete UX Makeover that Created Lasting Impressions
The team at ITPC was very happy with the results of our web design services. We were able to convey the ITPC brand, its value propositions, and its offerings to the Canadian marketplace in an impactful, memorable way.
Some additional functionality we implemented in the new website included the ability to search for individual products, along with Indonesian suppliers and producers. We also integrated current trade and exchange rate information on the website. We hoped to convince potential investors that doing business with Indonesia was a smart, worthwhile investment.
To this day, Curve maintains the ITPC website and helps the organization with media buys and online campaigns. We also work with ITPC on their annual trade shows, engaging with Canadian manufacturers, and communicating the benefits of importing Indonesian goods to Canada.
Is your website outdated or unattractive?
Contact Curve today for our professional web design services and give your site a much-needed makeover!