Content Production: Blogging, Social Media, Podcast, and Video
Strengthen Your Brand Name with Eye-Catching, Influential Content Production Services
Content strategies almost always fail for one underlying reason: the brand is creating content production services for themselves, not for their target audience.
Content is always king – but not every piece of content is royalty. The biggest budget in the world cannot save your strategy if the message doesn't resonate with the right people. The best results start with a cohesive blend of audience analysis, creativity, targeting, and calculated distribution.
Curve's 20+ years in the marketing industry is rooted in creativity. With our content production agency, you're not just getting a blogger, video producer, podcaster, or graphic designer – you're getting a fully-loaded team of experts who understand what works (and what falls flat). We'll develop your message to properly present your brand, inspire people, and turn interest into revenue.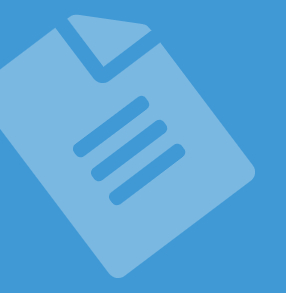 Curve's Battle-Tested Content Production Services Process in Vancouver
Compelling content production starts with a granular understanding of your brand. Through our fine-tuned Discovery process, we'll take a deep dive into your personality, voice, values, and desired tone. The goal is to understand the impact you want to achieve and emotions you aim to create. Without this, no content strategy will succeed.
Analyze the Intended Audience
Our digital content production process isn't just about getting to know you – it's about understanding your audience to a tee. Curve's content experts will closely analyze your ideal customers to learn what kind of content they like, the channels they use, their challenges, and what makes them tick.
Develop Your Perfect Content Plan
Once we have a crystal-clear understanding of your brand and intended audience, we'll get the ball rolling. Curve will plan out everything, from strategizing and production all the way to distribution and reporting. Our number one priority is making sure you see the value for every dollar you invest in content.
Create Your Branded Content
As we begin content creation, we'll draw up outlines of each piece for your approval. Our content specialists will only start the project if we're all on the same page. Nothing is promoted or shared without a thumbs-up from you. We'll do the heavy lifting, but we want you to be a part of the process.
Get Your Content in Front of the Right Eyes
Creation is only half the battle. After you've approved the finalized content, our marketers will take steps to effectively distribute it. We don't just put it anywhere – our goal is to ensure your perfect customers see it in the right place at the right time, and are motivated to take the intended action.
What good is stellar content if you can't see how it's performing? Curve Communications will provide regular reports indicating the success of your content with the target audience – and the ROI you are getting. These reports influence how we create future content and continuously improve your game plan.
Contact us now for more information.
Curve's Content Creation Services
Put your best foot forward with dynamic and calculated content production!
Turn to the experts at Curve and take your brand to new heights.