01

Overview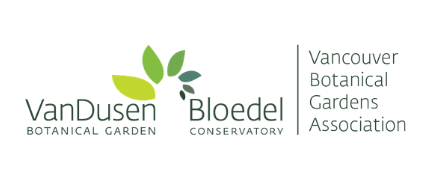 How Curve Channeled 27K Visitors to VanDusen Botanical Gardens' Landing Pages
What happens when you have a great brand – but nobody knows about it?
The short answer is that you struggle to succeed.
You need proper marketing and brand design development to boost your image in the public eye. Take a look at what we did for the VanDusen Botanical Gardens Association. This special Vancouver non-profit was doing amazing work, but it struggled to reach its audience appropriately.
What is the VanDusen Botanical Garden Association?
The VanDusen Botanical Gardens Association (VBGA) provides programs and experiences at Vancouver's VanDusen Botanical Garden and Bloedel Conservatory. Many people cherish these events, but they can only take place with the help of funds raised through annual membership fees.
That means that VBGA strongly relies on new membership fees. Without a membership group that's continuously growing, it's nearly impossible for the non-profit to promote its vision and dream events.
Why VBGA Needed a Fresh Business Marketing Strategy
As the VGBA team realized the root of their struggle, they approached Curve Communications for help raising awareness about membership plans. They wanted to grow their audience base and increase memberships with the aid of an experienced marketing agency – and we were ready for the job.
Curve's Approach: Deploy a Targeted Digital Advertising Campaign
So, what did we do when VBGA approached us?
We started the improvement process by developing a customized marketing strategy focused on educating the public about the benefits of membership. This strategy included targeted ads for both families and individuals.
We then moved on to promoting special concepts, such as the low cost of membership, seasonal activities, and holiday-themed campaigns.
Our goal was to make more people aware of the VanDusen Botanical Gardens Association through modern, effective marketing tactics.
Attracting More Eyes with Creative Branding
We're proud to report that Curve's strategy successfully raised awareness for the VBGA and its membership benefits.
The Numbers:
The non-profit's digital ads were viewed over 4.1 million times
Over 27,000 visitors were directed to custom-made landing pages
The average time spent on the VBGA website doubled
VBGA's increased online presence led to significant improvements in traffic to the main website. More people learned about the non-profit's activities and works as they perused the impressive site.
Do you think you're suffering from a similar brand awareness problem?
Contact us today to see what we can do to help you reach a larger audience and ignite more conversions.