01

Overview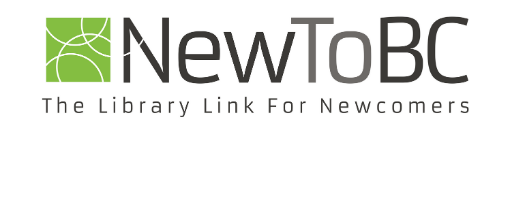 Web Design: How Curve Created NewToBC's Go-To Resource for Immigrants and Refugees
A logo and a whole lot of website content will only get you so far if you don't have the right marketing tactics in place.
When we received the NewToBC project, our client was struggling to get the ball rolling with their new resource and plans. We stepped in to implement a brand new set of marketing techniques and create an impressive path for their ideal participants.
The NewToBC Mission
The NewToBC goal was to bring libraries and immigrant service providers together to help newcomers settle in the province of British Columbia via innovative approaches and technology.
Creating an All-Inclusive Database
When we were approached by our client, they wanted to create a massive database – funded by Immigration, Refugees and Citizenship Canada – to connect libraries to each other. They believed that such an expanse of online resources would better help newcomers integrate into BC communities.
Public libraries are so important in the settlement and integration of newcomers. For many, it's the first point of contact during the adjustment phase. Before the NewToBC database was built, immigrants had to individually visit each library website or physically visit a branch to access materials.
The Urban Libraries Settlement Partnership (ULSP), a collaboration between ten public library systems located in the Lower Mainland, was concerned people weren't taking full advantage of all the resources available. Many didn't know about them, and other newcomers didn't feel comfortable physically going into a library to get more information.
The ULSP libraries worked together to improve and enhance their ability to welcome a diverse community. Thus, the concept of a "library link for newcomers," aka NewToBC, was born – and we were hired to make it a reality.
NewToBC was an attempt to solve a big problem with a comprehensive website. The ULSP needed to create and market a database that newcomers would find useful.
The database needed to be user-friendly for people who don't necessarily speak English as a first language. NewToBC also needed to be welcoming and neatly organized with great navigational tools.
The Solution: An Intuitive User Experience
When the USLP approached us with the database project, we knew we were taking on a big to-do. Still, we were more than happy to craft a resource that would benefit such a large group.
Curve's professional web designers and UX experts built the website from scratch. We included:
Library catalogues in different languages
Programs and event details
Relevant news
Branch information
Immigrant settlement resources
Information about the Library Champions Program
Event calendars
The custom website design was crafted to be content-rich and yet easy to navigate. Therefore, it required regular updates – which we continued to handle after the site's initial launch.
Becoming a Top Online Resource
The website has continued to expand, reaching more and more people every year.
"The NewToBC website has become a well-known resource for newcomers in the province of British Columbia," said Trevor Van Eerden, a principal with Peers Employment and Education Resources, the consulting company behind NewToBC. "The database has exceeded our vision for creating a tool to help immigrants settle in their new communities."
Our web development agency now manages updates and ensures the database runs smoothly. New libraries are regularly added to the site, and it has become the go-to resource for newcomers to British Columbia and Canada. Over the years, Curve has marketed the NewToBC database both internally and externally. We executed traditional and digital media buys to generate awareness about newtobc.ca.
Do you need help managing, designing, or marketing your brand's platform?
Contact our web specialists today.