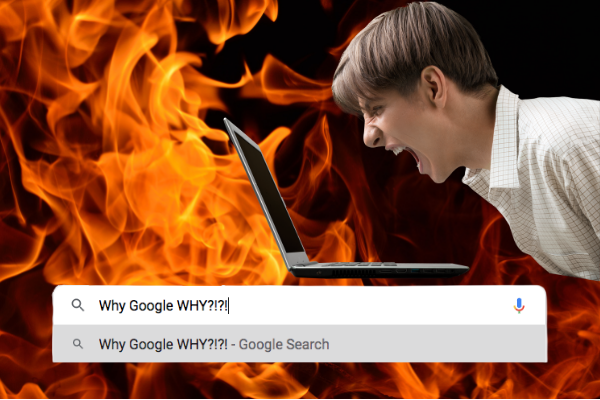 Google My Business is becoming Google Business Profile. How will this impact your business?
Google My Business (GMB) rebrands to Google Business Profile (GBP). Is it their fourth, fifth, sixth name change? We've lost count…
Curve is a big believer in optimizing GMB pages (is yours optimized?) so we were paying close attention to the announcement. To be honest, we always thought the Google My Business name was kind of weird and confusing, so the new name is an improvement. 
So — besides the name, what's the big difference?
First off, the team behind the application for local listings "GMB" is killing off its dedicated app while shifting users to Google's web experience. These are Google's efforts to unify the current business profile management ecosystem by bringing it out of the mobile app and making it more accessible directly via Chrome, Google Search results, Maps and their respective apps. 
Users can easily claim and verify their business listing ownership through the search query, without having to log into Google Business Profile manager. Simply search for your business in Google Maps and Search, then edit the listing there.
Second, during the months to come, the current GMB management interface will also be updating and making the move to primarily support businesses managing multiple locations. It's all meant to streamline the ordeal of using Google's tools to manage your business listings. The only caveat is that there will be many business managers left frustrated as they lose their handy mobile app, being required to handle things through the web browser. 
Most of the big changes are expected to take place after the new year at some point in 2022 but it's not yet clear when businesses will have to adapt to their new Google Business Profile home. 
Do the changes affect your business? Other than a flashy name change, there isn't much going on here. You will still have access to the features that you do now. These changes don't affect how we optimize our listings. But they might affect where we go to manage our listings.
Whatever happens, Google's increased attention and development of the Business Profile tool will continue moving forward and the team at Curve believes your business should keep an eye on what Google is up to. Because if you don't, as Google continues to develop their suite of tools for local search, you will only lose your standing in search results and that's going to hurt your sales. 
Don't wait to get your listing update; download our how-to book right now or book a meeting for a free business analysis. Stay on top of Google, any way you can! 
P.S: Developers need not fret as the Google My Business Profile API is only renaming to Business Profile API and will retain current functionality while remaining under active development, according to Google.