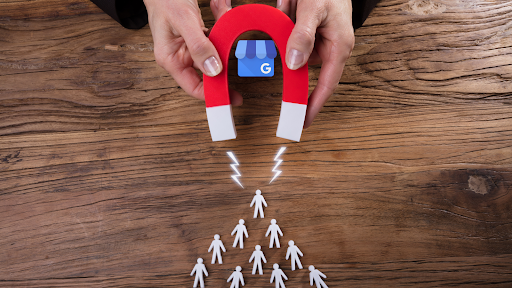 *Changes are coming to GMB, read our next blog for more information*
Google My Business is the tool that almost every business overlooks, but it holds a ton of value when new and current customers are looking at your business. 
Did you know that 46% of all Google searches are for local information? Google My Business is a powerful tool that people use EVERY DAY to find local businesses through a simple Google search. Essentially it's that little rectangle of business info that pops up when you search, for example, "ice cream near me". This is why you should make sure that the information that appears in that pop-up is both accurate and trustworthy. When doing so, pay attention to these specific ranking factors:
Business information and hours

Google reviews

Photos

Categories and services/products

Business-to-customer interaction
So how do you know if you have a good GMB? As a small business, it really comes down to the basics. Learning how to utilize them to your advantage is important in order to stand out and beat your competitors. If your Google My Business account is not optimized, then Google's web crawlers will instead prioritize a business that is. Today we review five strategies to guarantee your listing is chosen over your competition. 
Accurate Business Information and Hours
How many times have you looked up a business, and the hours on the GMB listing say that it's open? But when you show up to the business, it's closed. For many potential customers, this happens way too often. It's also not just small businesses making this fatal mistake, it's even BIG brands like Sephora, H&M, and plenty of others. They fail to update even this "small" piece of information. It's wild that these are companies that have massive marketing teams, but even they overlook the power of GMB. So don't let that happen to you. 
The first thing you need to do is log into your GMB, and take a look at the Info tab of your business page.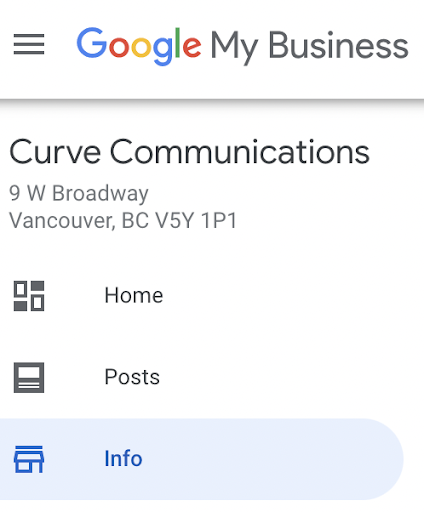 Go through the page and see if everything looks correct — and pay close attention to your hours and address. 
Many businesses will set up their info, and then never look at it again. Not realizing that information may eventually be outdated. The other reason to check often is that Google users and your potential customers can suggest changes to your business info. And Google may go in and change it without you even knowing it. So it's important to check this page frequently. 
If your address and business hours are looking good, take a look at the the More hours and Special hours sections: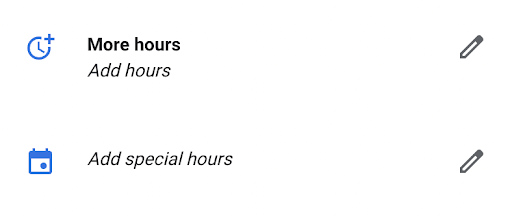 This is another important section to not overlook. More likely than not, there are holidays on which you are closed or have limited hours. So make sure you add those in, and routinely update them (they won't automatically update yearly). Doing this will take out the guesswork for your clients, who are trying to figure out whether you're open on Thanksgiving, and will save you an angry review or phone call.
Google Support explains "Businesses with complete and accurate information are easier to match with the right searches." This is why it's so important to enter all business information accurately and to update frequently so future customers understand where you are, what you do, and when they can stop in.
Speaking of reviews, positive Google reviews are one of the BEST ways to nudge your GMB up to #1 on Google Search Results without spending money on ads. Google has a system in place that is constantly checking on the trustworthiness of a GMB, so having lots of reviews not only looks good for a customer, but it also helps build trust with Google, because real people are verifying that you exist. 
Next, ensure you are replying to your reviews, whether they're positive or negative. In the age of information, ignorance is a choice. Customers nowadays want proof that a business is accountable to customer expectations. Engaging with both positive and  negative reviews shows the public that your organization cares about customer satisfaction. So thank your customers for positive reviews to build loyalty, and don't shy away from negative reviews. You can turn a disgruntled customer around by addressing the issues raised.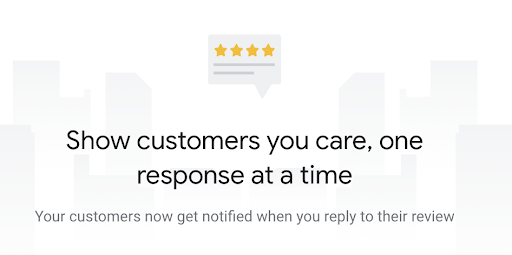 Lastly, ask your customers to leave reviews! The more the merrier, so don't be afraid to reach out. If you're overwhelmed with the task of manually asking for reviews, there are plenty of programs (including Curve's own program, Cedar) that can automate review campaigns for you! Take some stress off your back and generate lots of positive reviews!
Improve Photos and Videos
Another frequently overlooked feature of a GMB page is the photos section. It is proven that a potential customer is more likely to choose a GMB that has over 100 photos, than a business that only has a few. When first creating your GMB – much like with social media, you can add a cover photo and logo. These authenticate your business in the eyes of customers and will bring more click-throughs to your website and more requests for information. Adding photos to your GMB is vital to bringing in new customers. 
Some great photo ideas to add to your GMB are:
Exterior photos of your storefront or office

Interior photos of your office, business, or store

Photos of staff working, having fun together, and interacting with customers

Photos of your owners interacting with staff and customers, holding events, working, discovering new ideas

Customers interacting with your business or using products and services

Before/After photos (if applicable)

Photos of events and holidays

Photos of products and/or services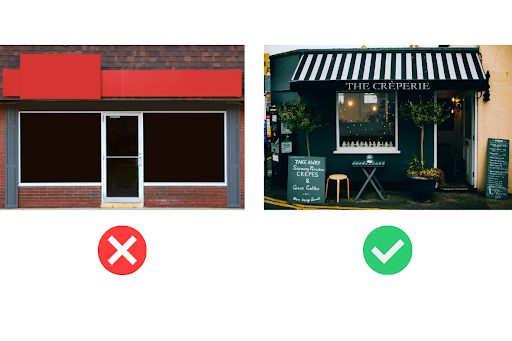 There are many ways to add to the photo section of your GMB. But make sure these photos are flattering to your business. For example, don't post a photo of your storefront looking empty or closed. You want people to be able to recognize your business both on the computer and in real life.
Another option to consider is getting professional photos taken of your business.  For example, Airbnb noted a 40% increase in earnings when hosts uploaded professional photos to their listings. High-quality photos can make a huge difference, and in the end they pay for themselves.
Take Advantage of the Posts tab
The Posts tab is probably the most underutilized section of a GMB. It is a great way to directly promote updates and infuse your GMB with information that both Google and potential customers will want to see.
The Updates tab has 3 main sections:
And you can create 4 different types of posts by adding: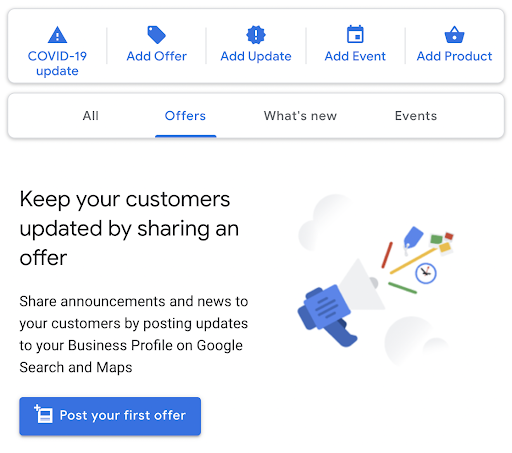 You can use these sections to promote sales, discounts, and special events that are happening at your business, and it's 100% free to do so. (Free advertising in this day and age? Wow!)  Bonus: it will boost your visibility even more on Google search results, making it easier for people to find you. 
Also, according to Google, posts with rich media (GIFs, videos and photos) attract significantly more engagement from customers. To help increase this engagement, your posts need a relevant call-to-action and a link.  
Finally, because your GMB is updated with the latest about your business, why wouldn't a potential customer choose you over any other competition? It's a win-win for everyone. 
Pro tip: One great way to take full advantage of GMB posts is to share snippets from your most recent blog post and link back to the original.
Create an FAQ for Your GMB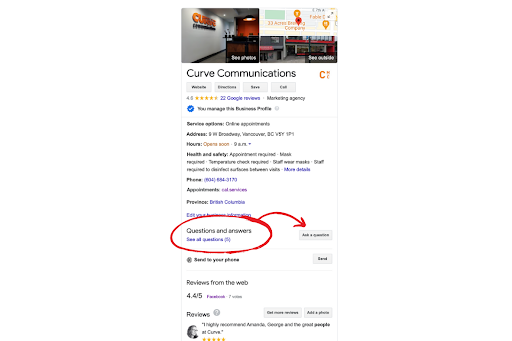 Lastly, a great feature that can be added to your GMB, which is overlooked by many businesses, is the Questions and Answers section. The Q&A section of Google My Business can be used to attract customer traffic to your website. The questions and respective answers are showcased publicly and can even show up at the top of your listing. If a customer happens to search for a term related to a question or answer posted within your listing, then your business will most likely be the top search result for said query.
In order to access it, however, you have to go to the actual listing page on either Google Maps or as a Google search result. There you can actually write your own questions to your page and answer them. So this is a fantastic opportunity to sneak in an FAQ! 
We suggest picking three commonly asked questions to which your clients frequently need answers. Respond with some great answers to those questions, and you can even add a link to a section of your site to direct traffic there. That way, when people come across your GMB, their questions will have already been answered and they'll be even more inclined to choose your service/products. It's also a great way to show you are engaged and that you CARE about your Google audience and provide more information from the get-go. 
Bonus tip! Turn on Messaging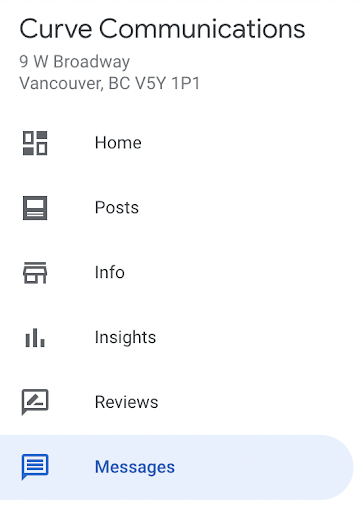 Did you know that your GMB has its own messaging system? This is a great way to connect with people by allowing them to contact you directly through Google Maps or Google Search Results. You can access this feature either through the desktop or even the app. However, you have to make sure that you typically reply within 24 hours. If you don't, Google will sometimes turn off the feature due to inactivity, and it can even hurt your search results. 
Google My Business is a feature that has been out for a few years now, and it's still very much uncharted territory for many businesses. So take some time to play around with it, and try to figure out how you can best benefit from it. It's so much more than just filling out your business information and then never looking at it again. Google My Business, if used correctly and effectively, can be one of your most valuable tools when it comes to marketing your company.
If you'd like some help getting started, we're here for you! Click here to schedule a chat with the team at Curve Communications.