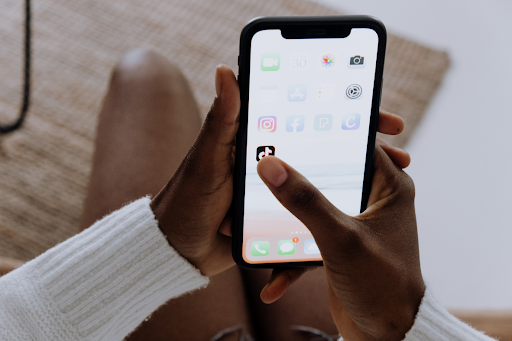 TikTok is still majorly underestimated when it comes to advertising and brand strategy, and a lot of companies don't feel they have a place on this platform. However, TikTok's user base has grown exponentially since 2019, and now, more than ever is the time to take advantage of the app.
When it comes to TikTok advertising, you can't approach it the way you do with Facebook or Instagram, where influencer marketing and the push for paid advertising have blurred the line between personal users and advertisers. In fact, in many ways, this has pushed many "regular" users off of those platforms; they are switching to TikTok, which means there is a massive opportunity for advertisers to jump in and experiment with content and storytelling. 
This article will cover why TikTok is such a big deal, who the target audience is, and how to strategically market to them on Tiktok using the right methods. So, let's get started!
Recognize the importance of TikTok as a marketing channel
TikTok's main appeal is that your feed is "For You." The TikTok algorithm ensures that you experience completely different and unique content that is curated just for you and what you like. However this can make targeting ads difficult: while the audiences on Facebook and Instagram are easy to find, TikTok exposure relies on sensation, whim, personality, and trends. 
As a business, your key to navigating TikTok is to keep up with trends and find a way to implement your brand's voice into them, while still maintaining an organic and "authentic" personality. TikTok's video formatting allows businesses and creators to get creative with their content, and it has created a more intimate platform for businesses/celebrities/leads to connect with their audience.
For example, Lionsgate Films (@lionsgate) has taken advantage of TikTok's Gen-Z user base, employing TikTok trends and creating "meme"-worthy content about their newest releases. They also use witty and random humour poking fun at older franchises, such as "Twilight," which evokes nostalgia in older users and creates new fans in younger users. The result is a massive audience of diverse users who consistently engage with the brand's content and look forward to seeing new posts, and thus look forward to seeing new releases produced by Lionsgate. 
An older example of this method of advertising is the popularity of the sassy Wendy's Twitter "roasts." This brought on the trend of creating advertising that wasn't just plain and boring copy, and instead, focused on creating a brand voice or character that feels authentic and entertaining. 
So, now that we know what makes TikTok stand out, here are some tips I recommend for enhancing your strategy.
Define Your Target Audience
Start by defining who your target audience is. Yes, TikTok may be known as the "young people" social media app, but so was Facebook at the beginning, as well as Instagram. Don't take the app for granted when people of every walk of life are signing up now. 
To find a target audience, start by looking at the content and creators similar to your business, see what posts have the most engagement (and the least), and most importantly, read the comments. What are people asking for? Are they asking lots of questions? Can you answer those questions or provide a solution? That is how you find your audience: by looking at the content they're already watching and finding a gap where you can fit in. 
Engagement on TikTok is about "human to human" interactions. Provide your target audience with valuable content, and TikTok will continue to push you to the right people.
The number ONE most important thing to remember about creating TikTok content for your brand is that QUALITY is always more important than QUANTITY. That does not mean, however, that you need a fancy camera or lighting setup. It means that your content should provide value to your audience and to the people who are experiencing your content for the first time (even if that content is just providing a good laugh). This is because the TikTok algorithm tests content with small audiences first, and if your content doesn't grab the attention of a small few first, then it will not succeed at all. 
For example, if you're a plumber, you could take advantage of showing before and after transformations (very popular on TikTok), give basic tips and tricks to younger users who may be moving into their first apartment, or even create content on what to look for in a good plumbing service! A great example of a Plumber/"Handy-maam" that found her brand voice, is the extremely popular @mercurystardust, who created a channel that is both a humorous place for her to tell her brand story, but also a comfortable and open space for people to ask for advice not only on household maintenance, but on life in general too. 
It's not so much about what you're selling, it's about telling a good story. So be consistent with your posts, engage with your audience, and help your audience find a solution to their needs with your content.
Lastly, don't invest all your energy worrying about your followers or the perfect hashtag. These things don't matter as much on TikTok. 
A TikTok account with 10,000 followers and one with five followers both stand the same chance of gaining millions of views if their content is deemed interesting to an audience. Once again it's about providing value and quality content, or to put it simply, to be featured on the "For You" page. 
As for hashtags, make sure you use hashtags that are relevant to your brand or post. You can also follow trending hashtags and use them on your posts to boost the chance of your video being featured on the "For You" page. However, TikTok captions are very limited in characters, so I recommend using max 4-5 hashtags on each post. 
So don't stress about followers. If your content is delivering value, the followers will come.
Explore and Be Willing to Experiment
So now that you know some of the best ways to elevate your TikTok campaigns, you should be ready to start posting. However, if you're still unsure of the best content for your brand, the only way you are going to learn what works is by diving in head first and doing your research. 
Start by getting familiar with the app, use the search features and find other brands and people who are creating similar content like yours. Save trending songs and sounds for later, to help create fun and relevant content, or test out the video editing tool to add engaging captions and pop-ups for informational videos. As well, use the duetting feature to react/speak to people who may be having a problem that you have the solution for. Finally, answering comments in video format is an amazing way to create lots of content once you've gained a small following.
At the end of the day, look at what works and doesn't work, apply it to what you think is achievable with your brand, and enjoy the process. Yes, TikTok is a video platform first and foremost, but it's also an explosively popular social media app. It stands to reason that if you plan on running a successful social media campaign for your business — TikTok should be part of your strategy. 
Get in contact with us so we can help you build a TikTok strategy.