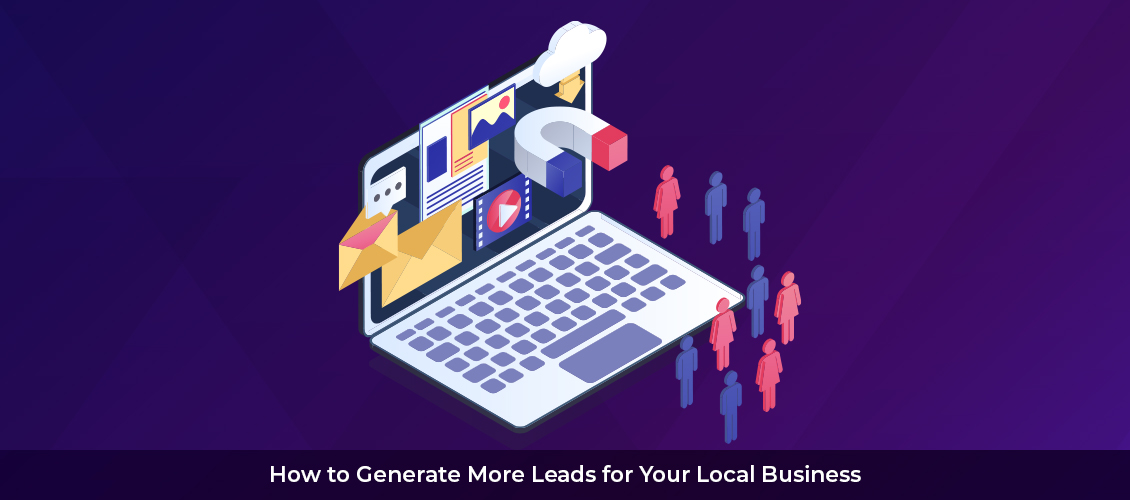 Struggling to pull in nearby prospects? Local lead generation is an art – and one that requires plenty of practice. We've got some tips and tricks up our sleeves that will help you quickly generate more leads for your local business.
Effective, localized digital marketing gets your brand in touch with the right people. These tactics will help you push your products and services into the local market, as well as establish a strong presence in your area.
Without further ado, here are six excellent local lead generation strategies to employ.
We'll start with the most obvious tactic: improving your SEO to better reach locals.
"Local SEO" involves optimizing your online presence to gain traction within your community. Your goal is to appear on Google and other search engines in localized searches, and proper SEO strategies can help you do that.
We could spend the rest of this article talking about local SEO tactics, but for the sake of brevity, we've narrowed down the basics you need to focus on for local lead generation.
First things first: you've got to use the right words, and that starts with keyword research.
Don't fret – your primary keywords are actually quite easy to discover. Just think about what people would search on Google to find a business like yours. Say you're a hairdresser.  You know people will search with phrases like:
Take these phrases and you've got some strong local keywords, to begin with. Then, you can find more keywords to use by looking at Google's "suggested" searches – or a keyword research tool of your choice. We recommend Neil Patel's Ubersuggest – it's free.
What similar terms or phrases are searchers using to find businesses in your industry?
Secondly, and arguably most importantly, you'll need to ensure your business is popping up on Google Maps. No one is going to visit your in-person store or understand how close you are if your location is inaccurate.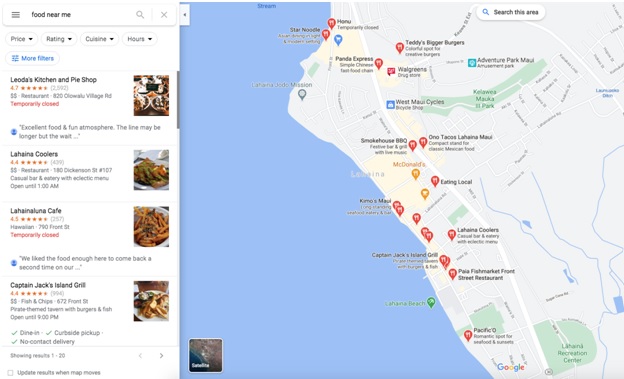 You've likely already noticed how local searches work on Google Maps, just in your own time. You want your business to appear right next to all of your local competitors – with the right information listed.
Roughly 46 percent of Google searches are for local businesses. Don't miss out on these motivated searchers because your address is listed incorrectly or you don't appear on the map.
Speaking of having the right information listed, it's essential that you create a free Google My Business listing. Local lead generation is only possible when people can find your basic information, such as: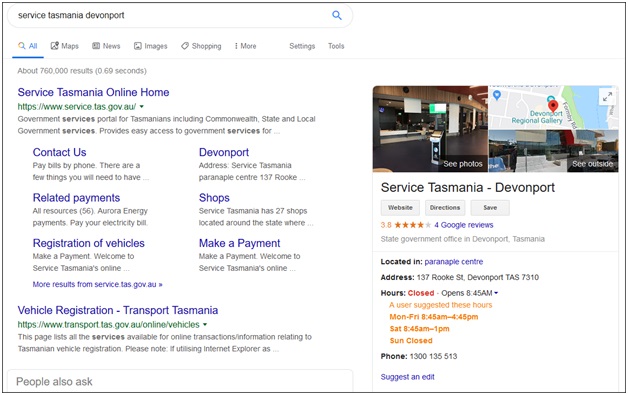 Additionally, creating a GMB account ensures that you're more likely to wind up in the top three results on any Google search. This significantly increases your odds of drawing in local customers on a regular basis. At the same time, you'll benefit from Google updates and opportunities, including its newest addition, "call history."
In the United States, select businesses can opt-in for this new feature and use call-forwarding to better track their potential leads. Users will be able to see a full list of who has used Google to call them, when the calls came in, and what their numbers were.
2. Google's Local Service Ads
Next, we'll talk about a more targeted approach to local lead generation.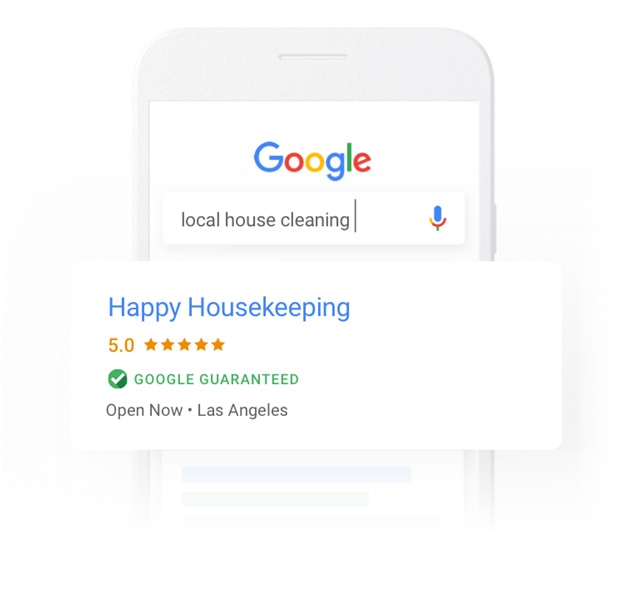 Local service ads aren't just paid ads. They're an indication that Google trusts your business. Searchers notice that green checkmark beside the ad, indicating the "Google Guarantee." You need your local searchers to trust your brand, and a thumbs up from Google is a good way to start.
Additionally, local service ads allow you to include past customers' ratings and reviews. This is another way to impress customers and earn their trust, just with a simple ad.
Another benefit is that local service ads on Google can be optimized for voice search. Considering that 20 percent of all searches are now voice-based, this is a huge incentive.
Third on our list of local lead generation strategies is local content production. Ads and SEO are important, but you also need a big magnet that will really attract tons of users directly to your website.
We're talking about creating a piece of content (or multiple pieces) that directly relate to your area and product/service. For example, this Texas Charter Bus Company created an excellent magnet piece about planning the ultimate road trip in their state.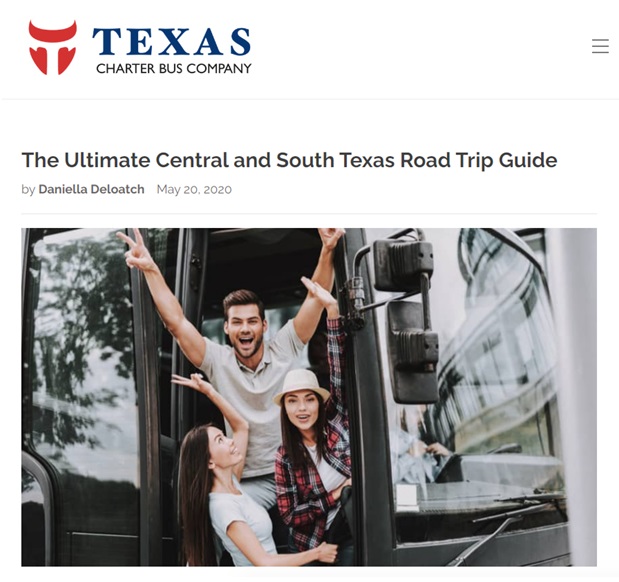 To get your creative juices flowing, here are a few prompts that will give you some magnet piece ideas.
Remember: These don't just have to be blog posts. You can also create lead magnet local pieces in the form of emails, webinars, eBooks, and more. The format of these lead magnets is entirely up to you; they could be webinars, email-gated videos, or simply .pdf eBooks.
We already talked about using Google Local Service ads for local lead generation, but now we need to cover localized ads that aren't necessarily done through search engines.
You've heard the term "location, location, location" used in real estate pitches, but the same goes for winning customers as a local business. You need to reach people at just the right time to snag their interest. That's where "geo-marketing" advertising comes into play.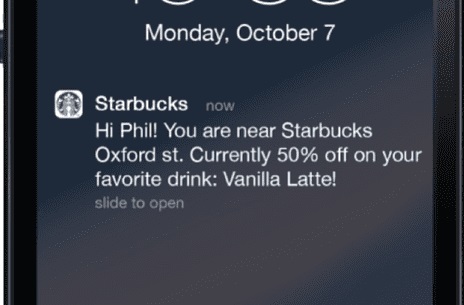 How much more likely are you to purchase a coffee at Starbucks when you receive a notification like that? If you're like most consumers, you'll head directly to the shop on your way to your final destination.
This is a prime example of effective geo-marketing. Your goal, as a brand, is to influence the purchasing or service decisions of people nearby with highly localized, well-timed ads.
Have you thought about what role your landing pages play in local lead generation? Using the right images, phrases, and calls-to-action are crucial in turning interest into revenue.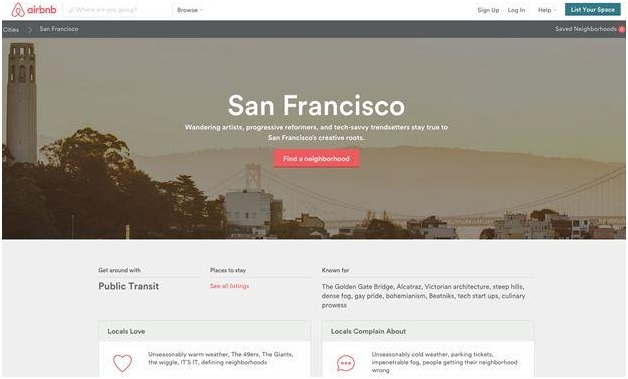 Try to incorporate as many localized elements as possible on your landing page. If you service many different areas, consider creating multiple landing pages to target each location. Airbnb and other travel sites have done an excellent job of this, so turn to them if you need some examples.
As we talked about in the SEO point, it's important to include strong local language. Use the right keywords such as "Things to Do in X" or "Expert Tax Filing Services in X." The more personalization and localization you put into your landing page, the better luck you'll have with local lead generation.
Last but not least, let's talk about pop-up ads. Although many site visitors complain about the intrusiveness of this advertising strategy, popups can still be extremely effective in certain circumstances.
When used correctly, pop-up ads convert quickly and immediately draw attention. By using a highly enticing, local message in the ad, you can grab the attention of local shoppers instantly.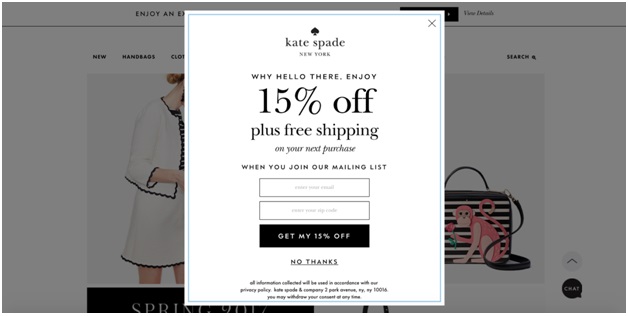 To offset the annoying qualities of popups, try to include something for the visitor in the message. Give them 10% off their next order if they provide an email address or direct them to a page specially designed for viewers like them.
Local lead generation is about getting your brand in front of the right eyes at the right time. Sometimes, that calls for an add that literally pops up in a shopper's face.
Using these local lead generation tips will revolutionize the way you draw in nearby consumers. Instead of waiting around for local searchers to find you, it's time for you to hunt down the ideal local candidates via smart marketing, Google Ads, SEO, and more.
Ready to ramp up your brand image and draw in more local leads?
Reach out to Curve communications today. Call 604-684-3170 or send us a message online today.