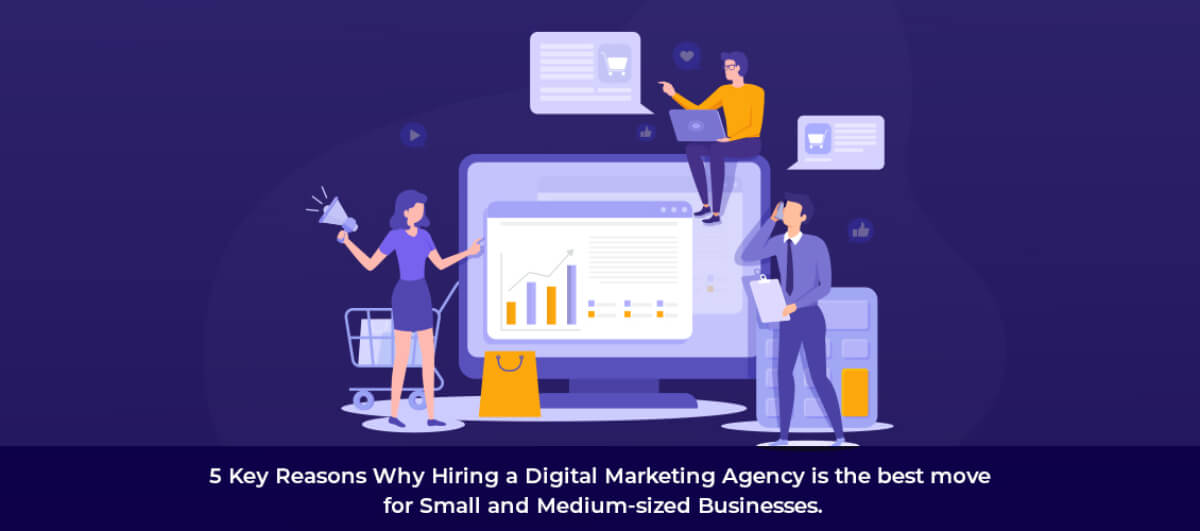 Small and medium-sized businesses (SMBs) face a lot of challenges against larger corporations. SMBs often have fewer resources and smaller budgets – making it seem nearly impossible to compete against big name brands. The best way SMBs can get a leg up against their competitors is to hire a marketing agency to develop, implement, and monitor their promotional strategies.
Fortunately, we live in a time where innovative tactics can trump a massive budget – and that's exactly what marketing agencies are there for.
Now, when small business owners hear this, they immediately think of their pocketbook. Hiring a marketing agency seems like a big financial risk, particularly for business owners working on a shoestring budget.
But the fact is that many SMBs are wasting a lot of time and money by trying to take on the task of marketing themselves. Investing the money with an agency is a better choice for numerous reasons.
Now, before we dive into the details of why it's smart to hire a marketing agency, let's talk about the biggest marketing challenges SMBs are faced with.
Marketing Challenges for SMBs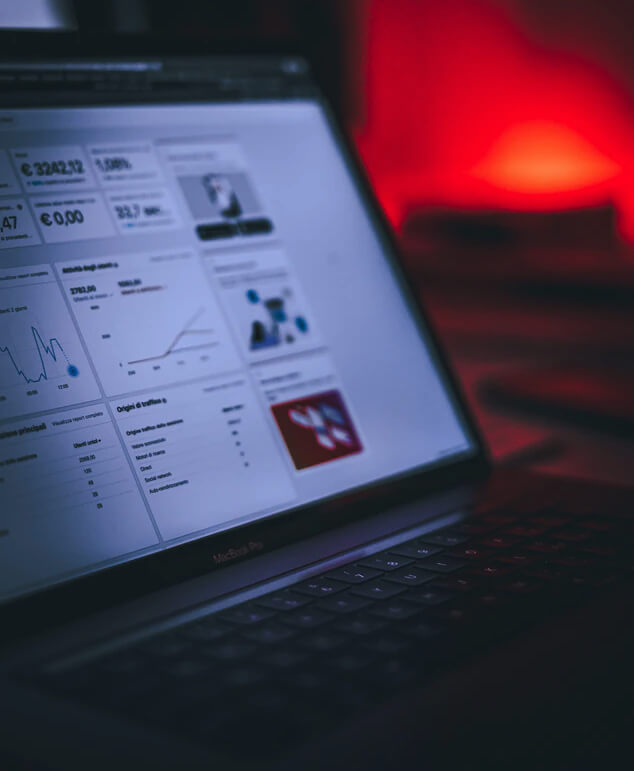 First and foremost, small business owners need to understand and accept the reasons why their marketing strategies might be failing. Small business owners have a lot going on and usually cannot dedicate much of their time solely to strategizing and managing marketing plans.
Generally speaking, here are some of the biggest challenges SMBs face:
The reality is that many SMBs simply struggle to make marketing strategies work. Take a look at some of the statistics from a recent survey published by Fundera:
The fact is that digital marketing is essential for reaching customers these days, especially since the vast majority of initial interactions will happen online. This same report also found that 81% of shoppers will go online to research a product or company before buying. If your SMB does not have information published online or people cannot find you, chances are high that you will lose that customer to a competitor.
The same Fundera survey concluded that SMBs who actively utilized digital marketing strategies – like social media and email marketing – were far more successful. When brands engage with consumers through social media marketing, customers spend up to 40% more on average with each purchase.
The best solution to the challenges that so many SMBs face is to hire a marketing agency that can manage these tasks completely. This allows business owners to focus on other important aspects of running their company.
Now, let's shift gears into the main reasons why partnering with a marketing agency is the right decision.
1. Concentrated Focus on Leads and Visibility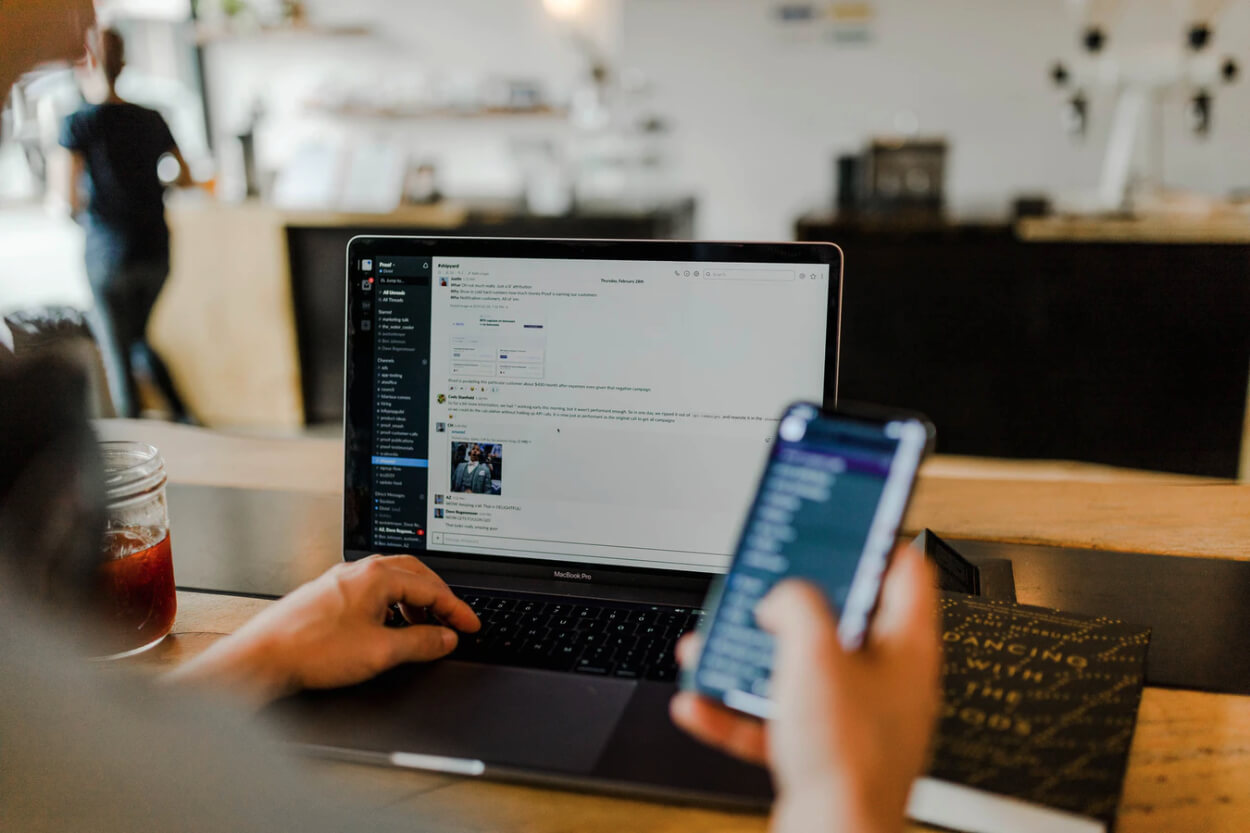 As previously mentioned, one of the greatest challenges many SMBs face with marketing is a lack of leads and poor visibility.
Finding leads can seem like searching for a needle in a haystack when you don't know the strategies to do it correctly. Furthermore, most consumers will be unfamiliar with smaller brand names. This means that SMBs face an uphill battle when it comes to establishing visibility, familiarity, and trust with prospects.
Gaining visibility and building strategies for funneling in new leads is the core focus for every marketing agency. These two approaches lay the foundation to build a successful marketing strategy upon.
The key to increasing visibility and lead generation is to diversify the marketing mix to reach different customer bases. But each channel needs to be optimized depending on the customer segment or intention.
This is an extremely overwhelming task for SMBs to do, since it generally involves a lot of content creation, planning, and monitoring. On the surface level, this is why it is best to hire a marketing agency to execute the plan.
2. You Have True Experts on Your Side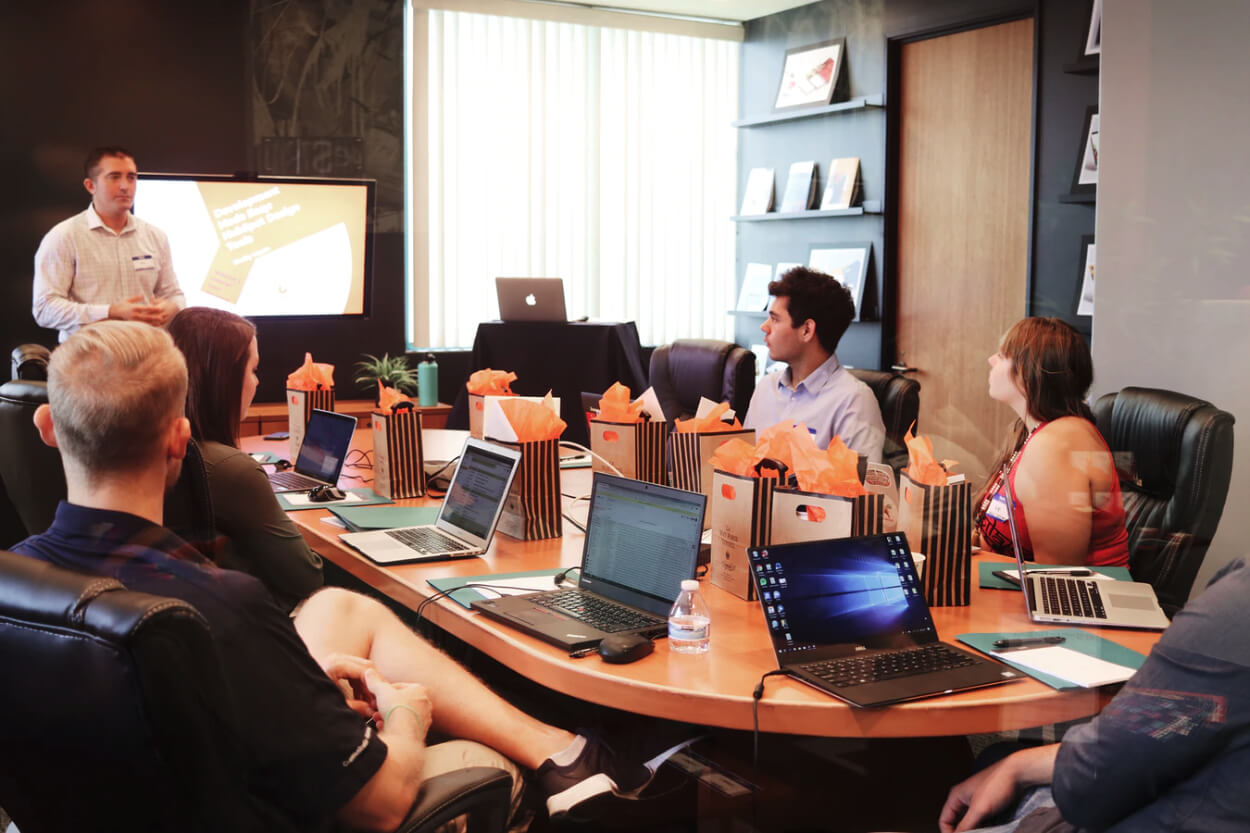 Marketing agencies pride themselves on only hiring the best employees – who typically have a wide range of experience with different industries. Marketing agencies can connect you with marketers who specialize in specific areas, whether it be your company's industry or a certain strategy.
Of course, SMBs can hire an in-house marketer or even a small team of their own. While these marketers may be smart and talented, you will generally be able to access more experienced marketers through an agency at a cheaper rate. As an SMB, you may not be able to attract (or afford) such high-level marketers to work in-house, but you can hire them through an agency.
Full-service agencies have experts that specialize in both inbound and outbound marketing – both of which are equally important for SMB growth. Outbound marketing deals with reaching out to find new leads with strategies like media buying or direct-mail campaigns. Inbound marketing is designed to attract customers that are looking for your services or products already through concepts like SEO and content marketing.
Again, these tasks can be tricky for SMB owners who have little experience with marketing. For marketing agencies, this is often their bread and butter.
Their marketers know the importance of establishing branding for small businesses – they generally have years of experience with helping other companies do so. When you hire a marketing agency, you gain access to experts that know for a fact which strategies will work best for your brand.
3. It is More Cost-Effective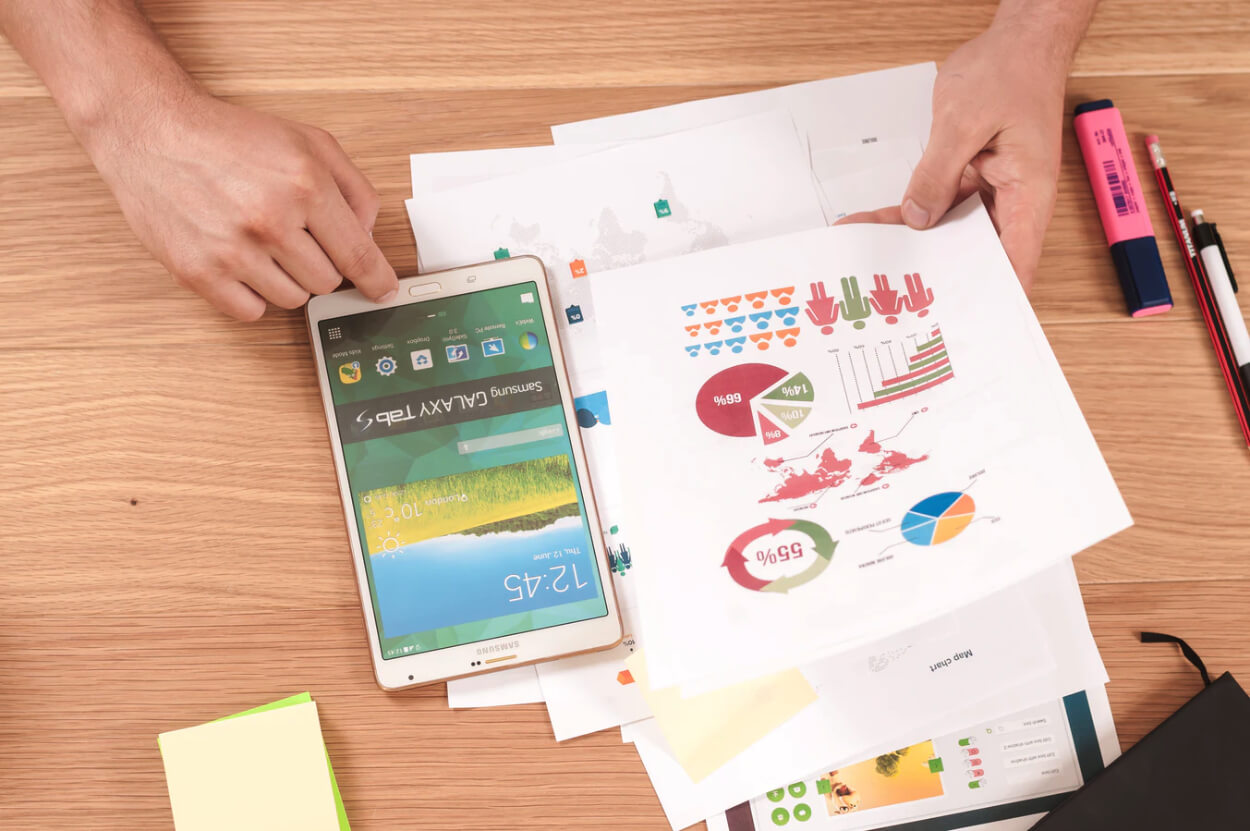 Small business owners know that hiring new employees can be a very expensive process – and not just because of the added salary to the payroll. It costs companies an average of $4,129 to hire a new team member, due to costs in recruiting, onboarding, and training.
Now, partnering with a marketing agency is not necessarily cheap – and you do get what you pay for. Many agencies offer varying pricing structures so SMBs can get the help they need without going over their budgets.
Generally, marketing agencies will offer one or more of the following pricing structure options:
Marketing is a full-time job. Hiring an agency can save a lot of time trying to manage these tasks yourself. Time is money – and by delegating the heavy lifting to an agency, you can dedicate more effort and resources to operating the business.
4. Marketing Agencies Have Proven Knowledge & Track Records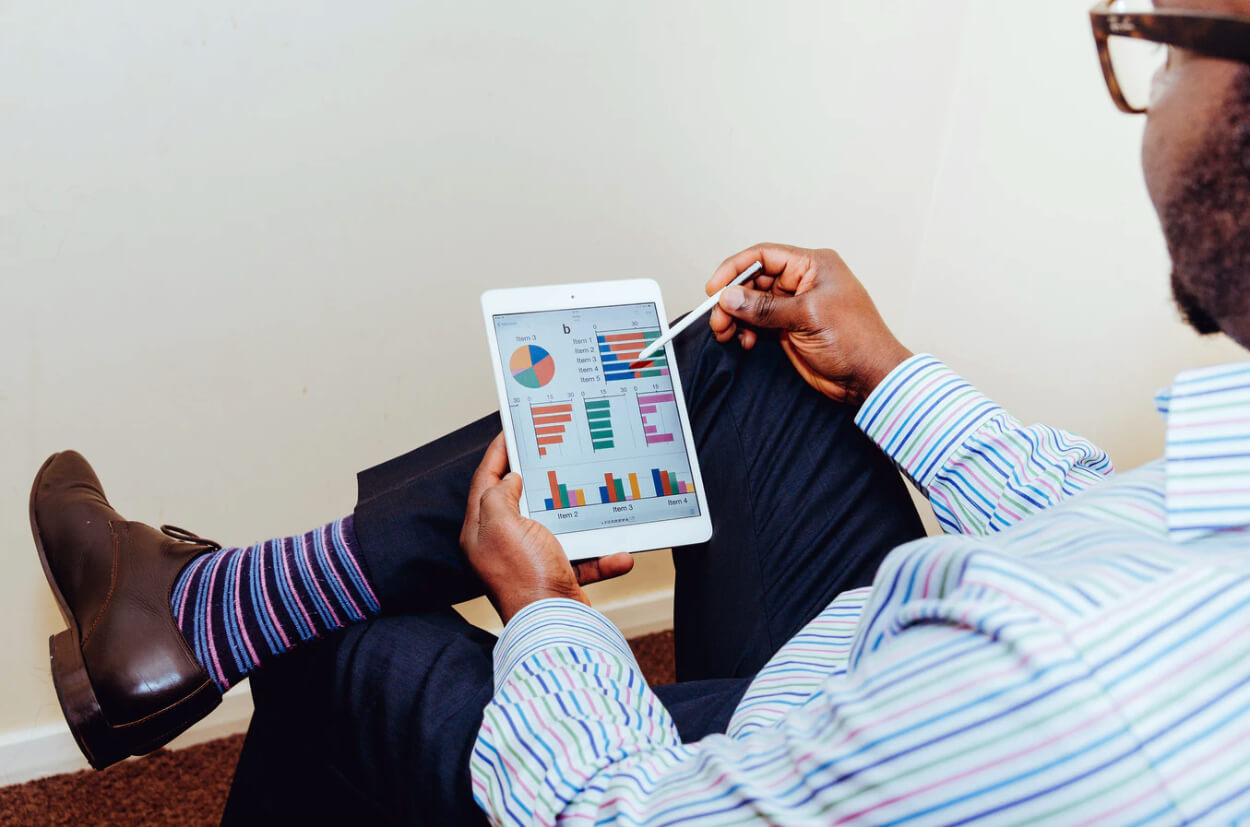 SMB owners are used to taking risks – but when it comes to marketing, you generally want to avoid risks as much as possible. Thankfully, most marketing agencies can often prove their value with case studies from past projects.
Now, it is important to mention that marketing agencies cannot guarantee specific results, such as an exact percentage lift in online traffic or revenue. If an agency makes these kinds of promises, you should probably steer clear as this could be a sign that they will be deceptive of their results to hit their goals.
Honest and trustworthy marketing agencies will have the metrics from past clients to show the value they add to other businesses. This may be metric reports with graphs and analytics from past campaigns – or it could be case studies showing the results of strategies in various industries.
When you hire a marketing agency, they can help support the entire SMB process, including (but not limited to):
To make life easier on yourself, look for a full-service marketing agency. For SMBs, it's best to have a one-stop shop that can handle all aspects of marketing, including web design, content creation, SEO, PR, email, SMS funnels, lead nurturing, sequences, and more.
5. Marketing Agencies are Partners for Your Success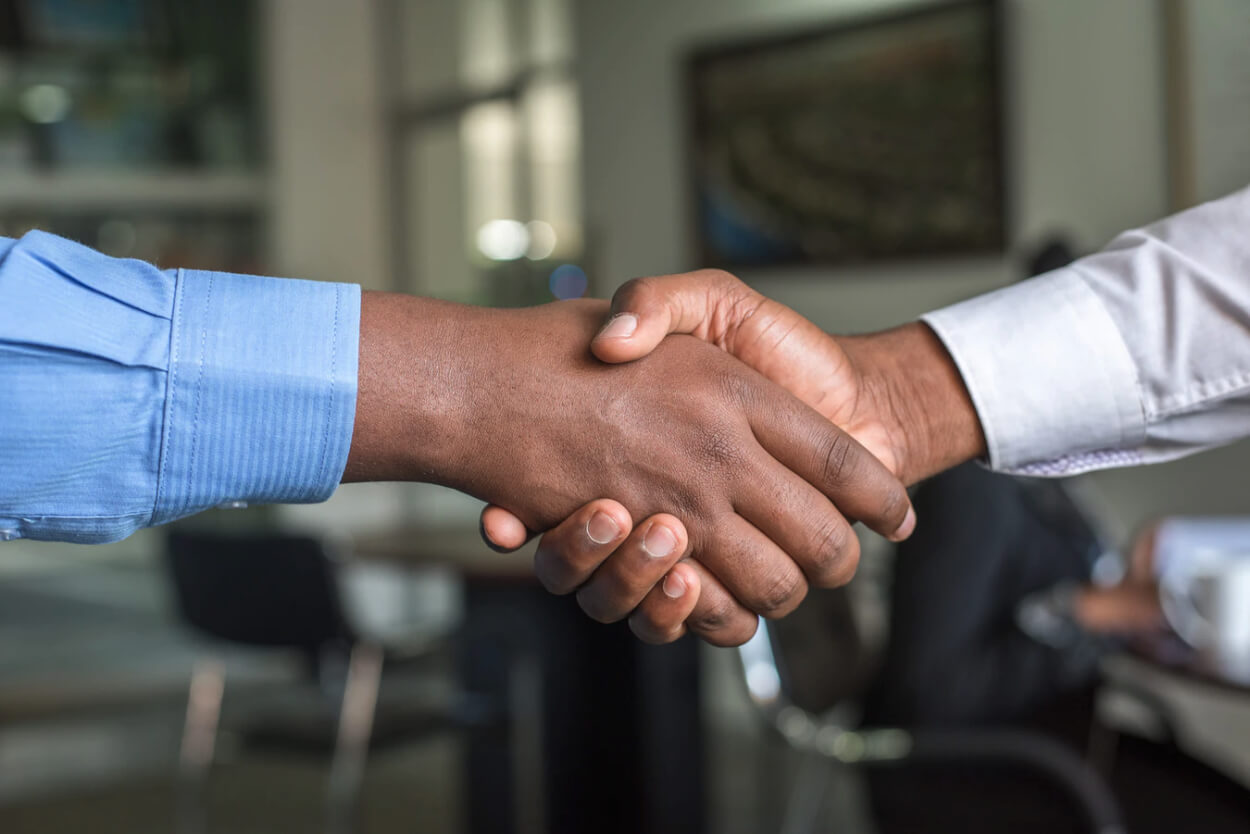 While every client's results will vary, the average ROI for marketing strategies is extremely high.
For instance, email marketing has an average return of $40 for every dollar spent. SEO marketing has a $22 return, and mobile marketing's ROI is around $10.50.
At the end of the day, marketing agencies want to help their clients succeed – and they will do anything to keep you on as a satisfied client. When you hire a marketing agency, it is not an expense; it is an investment that compounds over time.
Remember, most marketing agencies are SMBs themselves. They know the struggles, but they also know how to optimize strategies to grow. They get you. They want to help you so that both companies succeed together.
Digital marketing is not always easy – especially when you run an SMB and already have so many things on your plate. The thing with marketing is that the more you put into it, the more you will get out. Now, not all SMBs have the luxury of being able to afford the time or resources for comprehensive strategies.
Hiring a marketing agency will help you take your business to the next level and grow your brand recognition, audience reach, and, of course, your revenue. They will partner with you to grow your brand and reach those goals you never thought you could accomplish.
If you want to learn more about hiring a digital marketing agency, reach out to our team at Curve Communications.
We are a full-service marketing agency serving both B2B and B2C companies in all aspects of marketing strategies. Give us a call today to speak with one of our agents for a free one-on-one consultation.