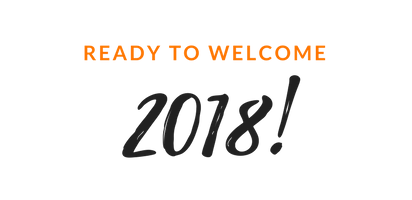 As we say goodbye to 2017, as always, it's the perfect chance to reflect on the last 12 months – both our achievements and perhaps things we might not classify as 100 percent home runs.
Here at Curve, we might not be able to brag that we were able to start a worldwide conversation on the misogyny of a group of deplorables, but we did write a LinkedIn post on how celebrity women may just have saved the world.
While we didn't try and fail to pass legislation that was a "yuge" part of an election platform, we stuck up for ourselves and our principles in a legal situation, fighting against something that was plain wrong, and we were found to be in the right.

We also have a few other things here at the office that we're more than a little proud of…
On a personal note, we expanded our team by an additional three members thanks to the hard work of everyone here in securing some great new clients. We're also so excited that we will be adding to the extended Curve family when our Director of Client Services, Gina Robinson delivers a baby boy in January 2018.
Professionally, we were able to deliver our own bundles of joy to our clients in 2017!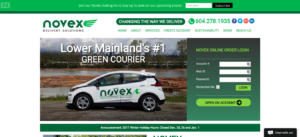 We were able to help Novex Couriers achieve their most successful year to date, thanks in part to the new website we created for them and a strategic online advertising campaign that has helped raise brand awareness.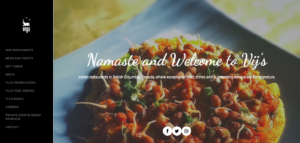 We built FOUR (with a fifth on the way) brand new websites for our client Vij's, making the experience for all visitors to the sites of their restaurants (Vij's, Rangoli and My Shanti) more user-friendly, streamlined and visually appealing. We also continued our truly valued relationship with Vikram Vij, Meeru Dhalwala and the whole Vij's family, including ongoing social media content and strategy, media relations, monthly newsletter creation, design and marketing support.
Our client RAD Torque Systems recognized that Curve can do so much more than brochure design, trade show assistance, collateral material design and printing, as well as ongoing marketing support for their great team. We were also tasked with rebuilding their website which was in need of a big refresh and it's now much more user-friendly and working well as their number one marketing tool.
We successfully launched a major North American fast food restaurant into western Canada, with both creative design, advertising buys, online campaigns and social media garnering them a TON of online buzz and giving them more than two million impressions with one ad campaign alone.
We have a clear focus at Curve – and that is to reach out to marketing managers who need our support. We recognize that often an entire company's sales and growth goals are put upon that one person in the business who might not have the experience or expertise in the wide range of services we provide. Sales and marketing are absolutely key to the success of a business – but they are multi-faceted, and they need someone (or an entire team of people) with a constant eye on the latest marketing tools and initiatives, as well as the ROI of that company on a daily basis.
We're here for you with our combined skillsets of: strategic planning and development, website design and build, online strategy (including Google Adwords and SEO), design and advertising, brand building, content creation, social media management, video production and media relations.
We couldn't be more excited for what 2018 will bring for us – and we want to make it a great year for you too!
Email me: amanda@curvecommunications.com for a free consultation on how we can put together a successful marketing campaign for the New Year.