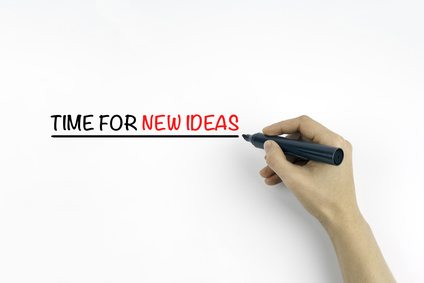 It's a New Year, and that means a new beginning for your online strategy. 2015 was a wild one, with tons of changes and tweaks to SEO, online advertising, and social media. If you don't want to get left behind in the dust, it might be time to try something new.
Here are some out of the box online marketing suggestions worth looking into for 2016.
1. Connect through LinkedIn Groups
Back in November, LinkedIn announced some long-awaited improvements to its groups system. Long plagued with spammers and marketers, LinkedIn groups would now be invitation only. Groups can also be "unlisted", hiding them from search results.
Now that groups are more streamlined, this gives you a chance to actually communicate with other businesses. Don't use this as an opportunity to sell your product, but more a chance to network properly. Building relationships now could lay the foundation for more sales in the future.
2. Facebook Custom Audiences
Getting good results from advertising isn't always easy. It's hard to identify a good target audience for your product on Facebook, and even when you do, you can never really predict how well any given ad will do. Instead of blasting your ad to a huge geographic area, you should definitely try custom audiences.
A custom audience is a small and defined group of users you can use as the target of your Facebook ads. The easiest way to build this is to use your email list. If people have already opted in to reading your email newsletter, they will probably be more receptive to whatever it is you're selling.
Another way you can hone in on people who might be interested is to build your audience using a retargeting pixel. That way, you can only target people who have visited your site. It's a great way to convince people who might be on the fence about your product or service.
3. Split test, Split test, Split test!
You should be split testing EVERY piece of advertising you do. At Curve, all our ads, our email subjects, and landing pages are split tested. A split test divides your audience in half; half will see one version of your ad and half will see the other.
Advertising requires a lot of finesse to get right. Different styles will appeal to different people, so it's unlikely your first ad design will be optimal. Test at least two or three variations of your ad. Experiment with the copy, images, and the formatting, and let the campaign run for a week. If it's clear some of the ads aren't working as well as others, cut them off and increase the budget for the ads that are more effective.
How are you planning on changing your strategy on 2016? Let us know on Facebook or Twitter!