Stop drowning in marketing tasks.
We're here to help so you can grow your business.
Get the team that cares about you.
Get the support

your team deserves
You want to grow your manufacturing business in Vancouver and you know marketing plays a role in that but maybe you've been spinning your wheels with your marketing efforts and haven't seen a return on your investment. If this sounds like you, then you've come to the right place. 
Often, companies come to us because their marketing team is stressed and overwhelmed, which ultimately affects a company's ability to grow. 
The Curve marketing, advertising and creative team is here to support your team so they can focus on what they do best — growing the business. We know that your business needs targeted solutions to help you attract the right customers, convert leads and grow revenue. 
Our marketing strategies are built and implemented to meet the unique needs we have identified in the many manufacturing and industrial equipment businesses Curve Communications has worked with over the last 20 years.
"Curve Communications creates measurable marketing campaigns — tracking every click, every call, every lead — so you know that your advertising dollars are working hard to bring you more business."
— George Affleck, President and Founder, Curve Communications

Irene Tod, RAD's marketing director, initially approached Curve when her packed workdays left no time for external marketing efforts. She knew she needed assistance with a variety of tasks — collateral, digital advertising campaigns, a new website, social media management, video production, and much more.
RAD Torque Systems is a leading international manufacturer of pneumatic, battery-powered, and electronic pistol grip torque wrenches. When RAD's marketing director was overwhelmed, she turned to Curve for a fresh marketing and lead generation strategy.
Curve has now been RAD's marketing agency for five years, functioning much like in-house RAD employees. When we first started working with the manufacturer, we designed and created a new product catalogue, industry brochures, a trade show booth, and shipping boxes. We also shot and edited a company video, and our web specialists are currently building a brand new website for them.
RAD continues to grow at a rapid pace and they've built a team to make it happen, which includes Curve Communications.
"Curve's work has helped strengthen RAD Torque as a brand. We can now refer potential clients to our catalogue, brochures and website with confidence that they are a true reflection of RAD."
— Irene Tod, RAD's Director of Marketing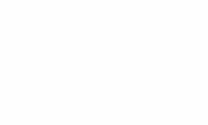 Motion Industries - Canada
Motion Industries – Canada is a leading distributor of more than 5.6 million industrial equipment parts to over 150,000 customers in North America.
Motion hired Curve Communications to conduct an in-depth discovery to develop a customized marketing strategy to meet their marketing goals. Since then, Curve has significantly grown the brand's social media accounts, increased brand awareness in the industry, and optimized its marketing strategy.
Motion is extremely successful and continues to grow after more than 60 years in business.
"Over the past few years, Curve has become an extension of our own team, offering expertise, knowledge and capability, that help us hit our objectives and deliver on strategy. They know our brand, our rhythm and our expectations so that we execute seamlessly and keep our momentum moving forward. I can't recommend the team at Curve enough."
— Cadeyrn Craig, Creative and Brand Manager at Motion Industries
The Curve marketing, advertising and creative team is here to support your team so they can focus on what they do best — growing the business. Here's what we offer: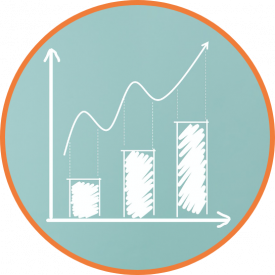 We get it. Many businesses like yours have had terrible experiences with agencies that made bold promises but failed to deliver. Their marketing and advertising simply did not work for you.
Curve's 20 years of experience provides you with the comfort that you won't be working with a fly-by-night marketing team.
We know that marketing can be complicated and we take it seriously because we also have a reputation to uphold. Our ROI-based marketing tactics, built for your business, will get you more qualified leads that convert into sales and revenue for your business.
Free 30-minute
Discovery call
The number one killer of a successful partnership is misalignment and miscommunication, both of which are easily avoidable by being very protective of who you partner with.
That's what this no-strings-attached call is about.
It's about each of us doing our due diligence so that we can accurately gauge whether we can create a great partnership — business to agency.