Selling Without Trade Shows
Win at Trade Show Marketing - Without In-Person Events
COVID-19 has put trade shows – and all other in-person events – on hold for the foreseeable future. Promoting new products, meeting potential customers, gaining brand trust, and closing deals has become a serious challenge for businesses – but it's not impossible.
Trade show marketing in pandemic times calls for a new and innovative approach to connect with buyers. Brands need a reliable game plan to attract, network, and sell to customers in a virtual setting.
Curve Communications has developed and fine-tuned a step-by-step method to sell products without trade shows. Designed to be fully pandemic-proof, our virtual approach will find your ideal prospects, engage with them, and convert them into customers – without the health risks.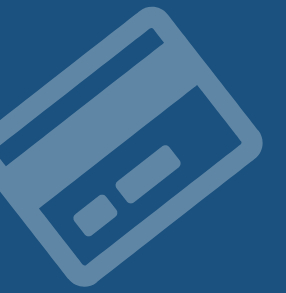 Our Approach to Trade Show Marketing in Pandemic Times
Understand Your Perfect Customer or Your Hero's Story
Using Curve's proven Discovery process, we'll pinpoint the best ways to convert trade show best practices to your virtual plan. Our experts will analyze your brand story, identify your perfect customers, and devise a fully-rounded web strategy to reel in more of them.
Determine the Best Alternative Communication Tools
Face-to-face communication is no longer an option at business trade shows. We'll guide you in finding the best virtual alternatives to engage with customers, promote your hero's story, and measure success in your CRM.
Develop Insight-Rich Content to Reel in Leads
Content is the backbone of how you'll connect with customers in a world without trade shows. We'll manage all of the heavy lifting in planning, creating, and promoting your lead magnet content to engage with prospects – and turn them into buyers.
Learn Where Your Perfect Customers Hang Out
Trade show marketing used to involve customers coming to you. In pandemic times, you must go to them. Our experts will find the best places to reach your target buyers online, then get your brand messaging in front of their eyes with a calculated approach.
Leverage the Most Ideal Advertising Platforms
Advertising is not a one-size-fits-all tactic – and it never will be. Whether it be AdWords, social media, display, retargeting, or legacy media, our digital strategists will set up an ROI-focused campaign using the most viable outlets for your message.
Build and Communicate with Contacts
Success in trade show marketing will always depend on your ability to engage with prospects – Curve will help you do it virtually. Our time-tested process is designed to build up a strong contact list and reach them with a reliable four-step outreach plan.
Closing leads is an art form that calls for a dependable process. Our lead generation and nurturing experts will track your leads' online behaviour, engage with them at the most opportune time – and give them exactly what they need to convert.
Curve's "Pandemic" Trade Show Marketing Services
You don't need trade shows to win at trade show marketing.
Get in touch with Curve and start selling virtually.