Hire Your Integrated Marketing Team
Are You a marketing manager struggling to get impactful, lasting results?
It's time to rethink your digital marketing strategy.
Let our experts help you prioritize your marketing efforts and gain profitable traction with your audience by:
– Clarifying your brand message.
– Creating a unique strategy.
– Connecting with your followers and ideal customers.
– Relieving your daily stress and increasing your bandwidth.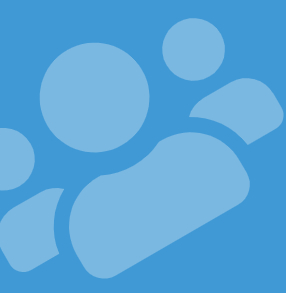 Take the guesswork out of your marketing plans. Put a strategy in place that reaps a strong
return on your investment - with no gray areas.
See how our outbound and inbound marketing agency helped these organizations
grow their lead generation programs AND their businesses.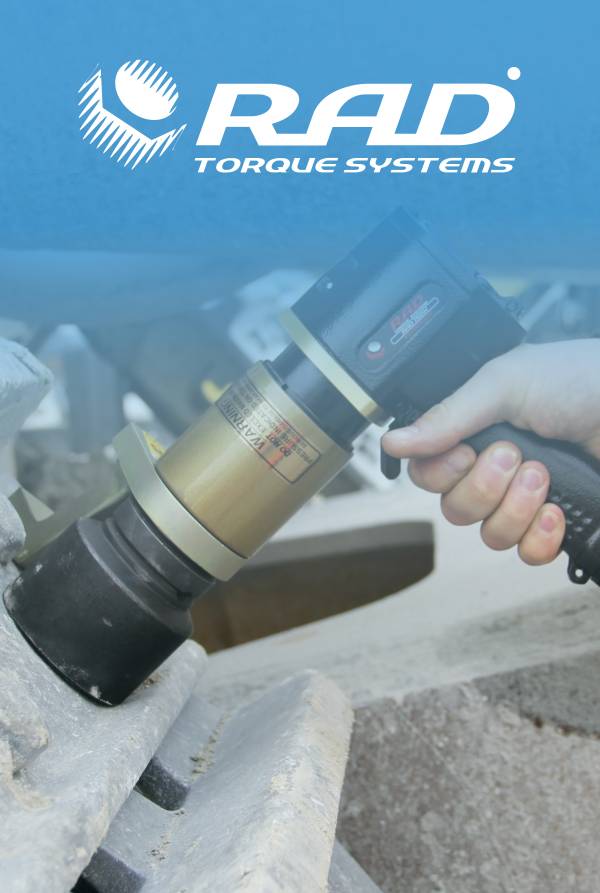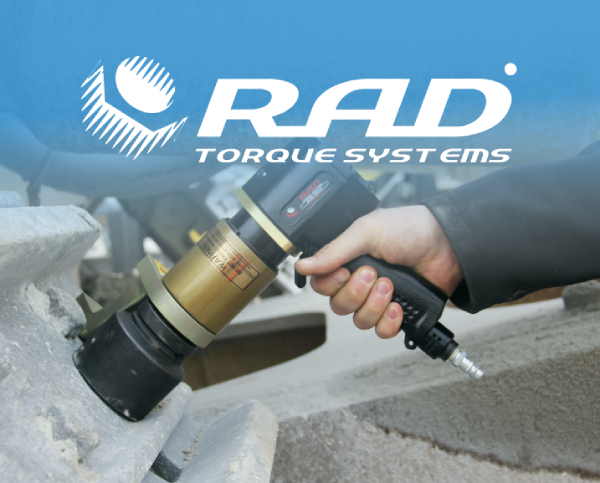 CASE STUDY: RAD Torque System
RAD Torque Systems is a leading Canadian manufacturer of pneumatic, battery-powered, and electronic pistol grip torque wrenches. When RAD's marketing director was overwhelmed, she turned to Curve for a fresh marketing and lead generation strategy.
Irene Tod, RAD's marketing director, initially approached Curve when her packed workdays left no time for external marketing efforts. Her heavy involvement with the company's internal sales team and distributors had her stretched thin as she planned industry trade shows and executed internal marketing plans.
Although she was succeeding on her own, the company's outbound and inbound marketing strategies and growth tactics were pushed to the back burner.
She knew she needed assistance with a variety of tasks – collateral, industry communications, digital advertising campaigns, a new website, social media management, video production, and much more.
Curve has now been RAD's marketing agency for a couple of years, functioning much like in-house RAD employees. When we first started working with the Abbotsford-based manufacturer, we designed and created a new product catalogue, industry brochures, a trade show booth, and shipping boxes. We also shot and edited a company video, and our web specialists built a brand new site for them.
Despite RAD's success, it needed consistent, creative branding and messaging to accurately represent the business, especially when pitching products to major users of extreme-duty torque wrenches – like Boeing and CN Rail. RAD's website, in particular, needed to function as an effective, centralized sales tool – and our web design services made it happen!
In the six months following the website's launch, RAD's site has received 47,000 new users and around 400 pageviews each day. Traffic shows no signs of slowing down with a 43 percent increase in average daily pageviews.
If those clicks aren't convincing enough, note that RAD site users spend an average of 2.8 minutes on the site – 40 percent more than industry standard.
"That might not seem like much time, but it's above the industry standard of two minutes. Visitors are willing to give RAD several minutes out of their day, which is a big win for brand awareness."
Gina Robinson, Curve's Director of Client Services
Armed with new professional collateral, RAD Torque was ready to launch digital campaigns and drive traffic to their new website using Google AdWords. The business marketing campaign has been a major success. The company has received 5.9 million impressions since the AdWords campaign launched, which means the ads have been seen over five million times across the Google Display network.
"Curve's work has helped strengthen RAD Torque as a brand. We can now refer potential clients to our catalogue, brochures and website with confidence that they are a true reflection of RAD."
Irene Tod, RAD's Director of Marketing
Reaching niche audiences outside of digital advertising services is also important in the manufacturing industry. RAD is a member of DirectIndustry, the largest online industrial exhibition for equipment and components – with 11,500 exhibitors, 300,000 products, 90,000 catalogues and over 15,000 videos from more than 1,300 different business sectors.
Curve manages RAD's DirectIndustry profile. The site profile features 61 RAD products and has yielded more than 4,000 clicks that have generated over 800 leads.
RAD's relationship with Curve means the company's marketing director no longer feels overwhelmed by external marketing tasks. She can focus on daily operations and building relationships between sales teams and external stakeholders – without feeling like marketing is another giant item on her ever-growing to-do list.
"We're really happy with our relationship with Curve," Tod said. "Not only has the agency's work helped RAD with new business development, it has also given me access to a team of knowledgeable marketing professionals that can help with projects at a moment's notice. That's invaluable to a busy, growing business like RAD."
CASE STUDY: Motion Canada
Curve Communications conducted an in-depth Discovery to develop a customized marketing strategy to meet Motion Canada's marketing goals. Since then, Curve has significantly grown the brand's social media accounts, increased brand awareness in the industry, and optimized their marketing strategy.
Curve worked with Motion (a wholly-owned subsidiary of Genuine Parts Company) to help establish its brand in a new market and attract skilled employees. The company is a leading distributor of more than 5.6 million industrial equipment parts to over 150,000 customers in North America. It's a publicly-traded $15 billion business with 511 branches, 15 distribution centres, and 42 service centres.
Motion is extremely successful and continues to grow. After more than 60 years in business, the company expanded into Canada under the name Motion Canada.
The new branch of the business needed to position itself as a competitive and attractive employer for a wide range of jobs – from engineers to sales professionals, tech experts, product specialists and more. At the same time, it also needed an end-to-end customized marketing strategy.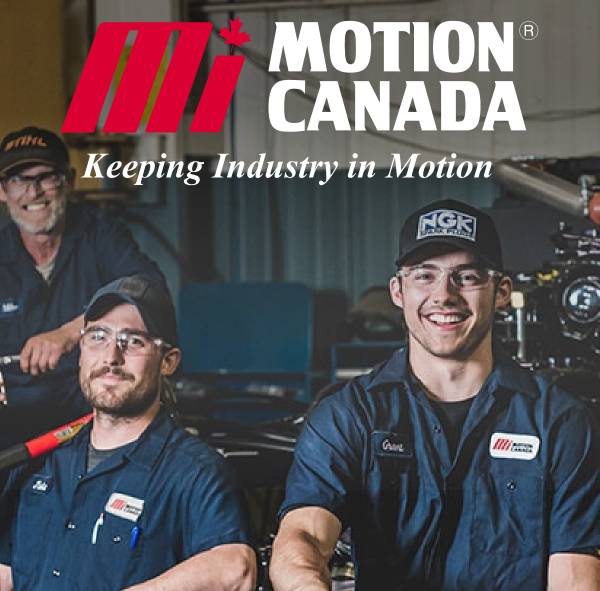 DISCOVERING A CLIENT'S NEEDS
Curve began its digital marketing services partnership with Motion Canada via an in-depth Discovery meeting to get to know the company and figure out the best way to optimize their marketing efforts. Through this process, our online marketing agency created detailed profiles of Motion Canada's ideal customers in two areas of focus: first response and fluid power.
We also identified the company's strengths, weaknesses, and opportunities. The Discovery process revealed a couple of major challenges. Most importantly, many people didn't know the company existed, and even current clients often thought Motion only sold a few specific products. In reality, it sells millions of industrial parts.
Curve's Discovery process provided a foundation to establish Motion Canada's brand digitally in Canada. Without the Discovery process, we might not have known Motion's main value: that it sells everything industrial companies need, not just select parts.
As a full-service digital marketing agency, our job was to ensure current and potential customers understood Motion Canada's true value. Curve worked with Motion to develop a comprehensive, custom marketing strategy that included paid social, Google advertising, landing pages, conversion tracking, video production, email campaigns, traditional advertising and more.
Motion Canada is growing strong, with over 750 employees at more than 50 branches, 10 shops, and 2 distribution centres.
"Curve's Discovery process helped our company establish key goals and needs. Having that external perspective really brought clarity to the challenges we needed to overcome."
Shannon Wand, Motion Canada's Internal Communications Manager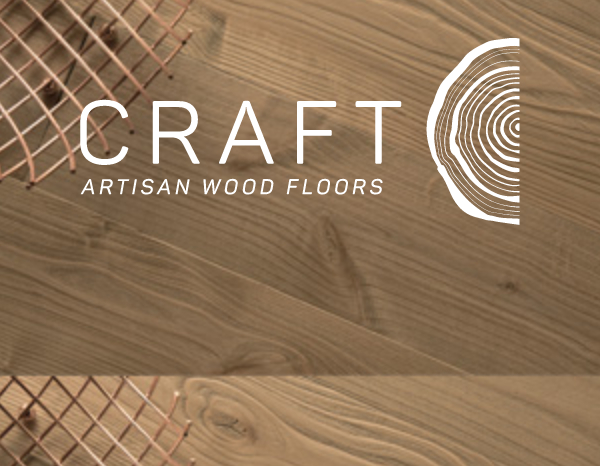 CASE STUDY: CRAFT Artisan Wood Floors
Since Curve started working with CRAFT, engagement rates are up 125 percent. Their ads have received hundreds of thousands of impressions and clicks. Thanks to this success, the company has expanded its digital marketing strategy into new markets across North America and continues to drive impressive results.
As manufacturing companies expand, they sometimes outgrow their brands. It's fairly common – products evolve, customer needs change, and business philosophies shift. In some cases, the brand design simply becomes outdated and needs a facelift from a marketing company in order to thrive.
Regardless of the reason for rebranding, companies must market major changes to new and existing customers to avoid confusion and to strengthen the new brand.
CRAFT Artisan Wood Floors approached Curve because it needed help promoting its rebrand. After 15 years as Antique Impressions, the company changed its name and logo to better reflect its products and overall business philosophy. Curve was hired to generate awareness about the change through social media and to increase leads with Google, Facebook, Instagram, Pinterest, and Houzz ads.
CRAFT was founded in 2001, and in just 18 years, has grown from one collection of high-quality, handcrafted, contemporary and rustic wood flooring to nine. With fresh branding design and a new image, the company wanted to establish itself as the leading premiere artisan wood floor company in international markets.
"The key to a successful rebrand is having a solid marketing strategy in place. Without that, you risk alienating long-time customers and confusing prospective ones."
Gina Robinson, Curve's Director of Client Services
What can Curve Communications do for your business?
Our digital marketing agency will help your organization build an engaging brand image and develop strategies that empower your vision. Partnered with our marketing consultants, we'll work together to craft a clear message and an authentic design. Enhance the value of your business, increase traffic, find qualified leads, and close more sales.