Dominate the Construction and
Development Industry
Start Signing Your Perfect Clients with Curve's Construction Marketing Services
The construction and development industry is full of stigma and consumer horror stories. Creating and growing a company brand tends to feel like an uphill battle – and a constant effort to "prove people wrong."
Success in this field is built on trust, and always will be. Companies need a branding and marketing strategy that showcases expertise, reliability, and a dedication to getting the job done right – with no shortcuts.
Curve Communications understands the challenges of the construction industry – and we know how important first impressions are. Our experts will craft and implement a rock-solid construction marketing plan to tell your story, create a strong sense of trustworthiness – and make sure "professionalism" is synonymous with your brand name for years to come.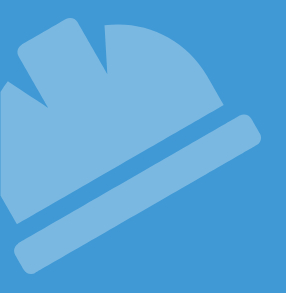 Curve's Construction Marketing Process
Understand the Story Behind Your Construction Company
Curve's proven process starts with an extensive Discovery meeting. Our experts will use this time to get to the bottom of your brand values, target clientele, current challenges, and where your biggest opportunities lie. Think of this as the blueprint for your construction marketing plan.
Upgrade Your Online Appearance
Your target clients are shopping for contractors online. Curve's designers, SEO specialists, and marketers will update your website, Google My Business Profile, directory listings, social media, and more, to give your online presence the makeover it needs to get noticed on Google searches.
Focus on Your Local Market
Construction marketing is all about creating a local presence. Curve's branding specialists will focus on building up your online review profile, getting your name out there with local PR, and promoting your values in a way that brings in those high-value projects.
Today's buyers are able to conduct more research on construction companies than ever before – it needs to be obvious that you're the best candidate for the job. Curve will help you develop case studies, thought-leadership content, educational messaging, and more, to exhibit the highest level of expertise to potential clients.
Closely Analyze Marketing Performance
At Curve, our top priority is making sure you see a strong return on every dollar you invest in your construction marketing plan. From the moment we launch your campaign, we'll keep a close eye on results, capitalize on victories, and optimize shortcomings to keep you moving forward.
A good marketing plan is one that grows with your business. Curve's proven process is designed to ensure all the marketing for construction companies we do is sustainable, scalable, and feasible for the long term.
Curve's Construction Marketing Services
Are you struggling to show clients you're a master of your craft?
Get in touch with Curve Communications today and break ground on your construction marketing plan!