Go from Amateur to Professional with Curve's Website Design Services
Your website is your digital storefront and the heart of your online strategy. Businesses continuously lose traffic (and revenue) because their website is focused on their own needs – not the needs of their customers.
Success these days starts with a robust website that satisfies more than just branding goals. You need to make life easy for visitors with a cohesive, conversion-focused user experience.
Design trends come and go – and Curve has seen them all.
We take extra steps to ensure our website design services stay in tune with what works in today's online business landscape. Each website we build is devised to capture your ideal customer's attention, maintain their interest, and seamlessly guide them to take action.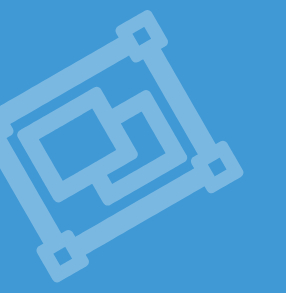 Curve's Custom Website Design and Development Process
Pinpoint Your Brand Identity
The first ingredient to your perfect website is a granular understanding of your brand. Using Curve's proven Discovery process, our web specialists will learn what makes your business unique. This forms the basis of how we'll develop your style guide – brand personality, colour scheme, typography, imagery, and the feeling you want to create.
Our website design process is based on a thorough understanding of your vision and target customers. We need to flesh out the details of your strengths, weaknesses, opportunities, and user challenges you aim to solve. With a crystal-clear direction, we'll lay the foundation of the project and set attainable KPIs.
Extensive Creative Brainstorming
With the results of our Discovery process, our creative designers will sit down and brainstorm the best approach to create a website that meets – and exceeds – your biggest ambitions. Curve's website design agency is built on client transparency – your involvement here is very important.
Present Our Concepts and Ideas
Your input is crucial in how we deliver our website design service. Our team will present all ideas and wireframes for your new site, then walk you through each step in our process. Most importantly, we'll explain the "why" behind our choices and how they bring value to your business.
Design and Develop Your Website
With your approval on the creative direction, our professional web designers will get into the nuts and bolts of designing your new website. We'll make sure you are in the loop with every single move we make to be 110 percent sure you're getting the website you dream about.
Optimize Your Website for Search Engines
What good is a beautiful website with a killer user experience if no one can find it? Once the design and development process is complete, our SEO experts will fine-tune each component of the site to be sure it's properly adjusted to improve online visibility – and attract the right visitors.
Provide Ongoing Analysis and Support
Curve's website design and development services don't end when your site goes live. Our design and digital marketing specialists will closely monitor your new site's performance to ensure it is safe from cyberthreats, optimized for search, and up-to-par with the ever-changing design landscape.
Curve's Web Design and Development Services Cover the Following Platforms:
Does your website need some tweaks, a facelift, or a complete overhaul?
Turn to Curve's veteran web specialists today!