Professional SEO Services Designed to Attract Your Perfect Customers
What is Search Engine Optimization?
Search engine optimization – or SEO – is the calculated process to improve a website's organic visibility on the search engine results. The common goal of all website SEO services is to consistently grow the quality and quantity of web traffic to ultimately increase revenue.
What good is a beautiful website if it's not converting?
Businesses lose leads every single day because their SEO plan is targeting the wrong people – or is non-existent. The "build it and they will come" approach is essentially serving revenue to competitors on a silver platter.
Brands need a long-term SEO strategy that doesn't just boost online visibility, but also attracts website visitors with the highest likelihood of buying your product/service. This is done with technical website SEO, keyword research, content creation, link building, and much more.
Curve's SEO consulting firm has worked with the search engines since day one – we know which tactics are effective, sustainable, and profitable. Our seasoned SEO and brand specialists will help you capture online attention – and nurture it into sales.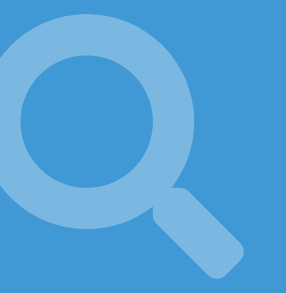 Curve's Process to Develop Your SEO Services Plan
Every SEO campaign starts with a rock-solid audit. We need to see where you currently stand – and where your strengths, weaknesses, challenges, and opportunities lie. All our findings and recommendations will be presented to you in a clear, easily-digestible report.
Find Your Most Valuable Keywords
Keywords are the foundation of SEO. Curve's SEO specialists will carry out exhaustive research to pinpoint the most valuable terms to attract keen visitors to your website, foster their interest, and guide them to a conversion.
Identify the Best On-Site and Off-Site SEO Services
Our SEO strategists will use your audit report and keyword analysis to develop a detailed game plan to get your website in front of the right eyes. We'll map out the on-site tactics to improve searchability – as well as the off-site strategies (reviews, citations, link building, etc.) to build authority.
Create Search-Focused Content
Content and SEO go hand in hand. Curve's reliable production team and SEO experts will work closely to execute an on- & off-site content plan to rank for your best keywords – and show Google you are an industry force to be reckoned with!
Keep Close Tabs on the Data
SEO is a beast that evolves by the hour. Google's algorithms change and trends come and go. Our team of data specialists will watch search analytics like a hawk to identify your victories, areas for improvement, challenges, and new opportunities.
The best SEO strategies are constantly fine-tuned and enhanced around changes in search. Using the data we collect, we'll optimize your SEO plan to adjust to algorithm updates, capitalize on trends, and make sure your site is getting noticed by the right people.
Curve's Search Engine Optimization Services
Don't just attract any website visitors - attract the ones that will turn into revenue with customized SEO services.
Reach out to Curve today and get the online visibility you deserve!