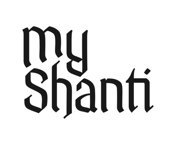 FOR IMMEDIATE RELEASE
Vikram's Dinner With Andrey
VANCOUVER, BC (May 4th, 2017) – Fans of culinary movies will be familiar with the classic "My Dinner With Andre," a story of old friends who reunite over dinner one night. It is this premise that provides the backdrop for the latest Chefs Collaboration Dinner at South Surrey's My Shanti restaurant, as former co-workers Vikram Vij and Andrey Durbach will be teaming up on May 29th 2017, to provide diners with a feast made by old friends.
"Andrey and I worked together at Saltimbocca many years ago," says Vij. "Now he's the Head Chef at Bishop's, which is where I learned so many tricks of the trade under the amazing John Bishop back in the early 1990's. I'm really looking forward to doing something great together at My Shanti."
The collaboration dinner will feature four courses and each chef will take their turn. The ingredients for the dinner will be provided to the restaurant by a local farm.
"It will be great to work with Vikram in a kitchen again," says Durbach. "We are both passionate about cooking, passionate about delicious comfort food, and we're also passionate about the wines that our dishes are paired with."
As with the previous collaboration dinners from two of BC's best chefs, diners will also enjoy wine pairings' with each course from incredible BC wineries.
The event is ticket-only. Reservations for the $125 per person (including tax and gratuity) dinner, can be made by emailing: Namaste@myshanti.com with the subject line "Dinner With Andrey."
My Shanti is located at: 15869 Croydon Dr, Surrey, BC V3S 0G2.
-30-
For information, interviews and photos, contact:
Amanda Bates
Curve Communications
amanda@curvecommunications.com
604-306-0027